How technology improves valuation practice productivity
Have you purchased anything online recently? If you're like most Americans, you have, and you likely were grateful for the time saved in traffic and at the store, or for the time or money saved in booking a trip. The benefits of utilizing e-commerce technology are readily apparent to us because they are personal: We find what we are looking for; we find it at a cheaper price; we can get it more quickly.
Technology can also provide tangible benefits to a business, and in many cases, those benefits are financial. One study by The Boston Consulting Group estimated that small and midsize U.S. enterprises identified as "technology leaders" generated annual revenue-growth rates that were 11 percentage points higher than those of technology laggards. "Leaders reap multifaceted benefits from the technology tools they adopt," BCG's report said.
Five of the main ways the technology leaders drove growth via technology, according to the study, were:
– By reaching new markets and collaborating with customers and employees
– By scaling incrementally and flexibly
– By making staff more efficient and collaborative
– By improving their ability to innovate and to target high-potential customers
– By leveraging newer, more cost-effective tools with flexible payment models.
In the same way, valuation practices are tapping into advances in technology to generate higher growth rates. In speaking with financial professionals daily, the Sageworks team has identified valuation firms that are ramping up their valuation businesses by using technology to enhance communication with prospects and clients and to boost productivity. Instead of viewing technology as an overhead expense, these firms recognize that solutions help them streamline workflow, scale existing processes and boost realization rates so they can tap into demand for higher-margin valuation services.
 "Leaders reap multifaceted benefits from the technology tools they adopt." – The Boston Consulting Group
Some of the ways technology is specifically helping valuation firms grow include the following:
– Providing flexibility. Web-based solutions offer secure, multi-user access so that valuation professionals working in different locations and in different time zones can access and advance the valuation work anywhere and anytime by logging in online. For example, they can make adjustments during a client meeting, collaborate seamlessly with partners in other offices or manage the process while traveling.
– Reducing the IT burden. Firms utilizing web-based software receive automatic updates and user support, eliminating the need for nontechnical managers to download newer versions of software and play the role of technical support to staff.
– Assisting with compliance. Technology providers that model valuation solutions on professional standards, such as the AICPA's SSVS No. 1, make it easier to generate an accurate, defensible value. Software providers can update formulas if guidelines change, reducing the burden on valuation professionals.
– Automating routine, time-consuming steps of an engagement. Technology can automate basic calculations, saving time for the professional. This allows valuation professionals to spend more time applying analytical skills and professional judgment to a larger number of projects rather than spending it on basic analysis that software can perform.
– Writing a report while analyzing a business. One of the major benefits of technology is that it enables users to write a report while working through the income, market or asset approach. This capability is a significant time-saver and also produces professional reports customized for each client.
Learn more about using technology to build a valuation practice that satisfies clients and is financially rewarding.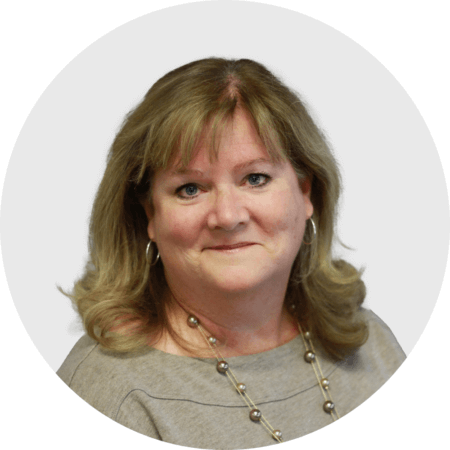 Mary Ellen Biery
Senior Strategist & Content Manager
Mary Ellen Biery is Senior Strategist & Content Manager at Abrigo, where she works with advisors and other experts to develop whitepapers, original research, and other resources that help financial institutions drive growth and manage risk. A former equities reporter for Dow Jones Newswires whose work has been published in