How to develop proactive advisory services
Attend any conference, webinar or professional development course and you will most likely hear the buzz on the importance of becoming more relevant to your clients, adding advisory services and delivering more value. While it sounds great in theory and everyone agrees, just how is this to be accomplished when most of your efforts are currently focused on finding new clients for the seeming financial security of gaining a heap of tax and compliance work?
In a recent Sageworks webinar, "How to Develop Predictable, Repeatable and Scalable Revenue Streams," Ian Welham and Bryan Eberle, co-founders of HaydenRock Solutions, presented a foundation for developing proactive services that deliver more value and lead to increased firm profits. CPA firms have successfully used their model for over 20 years as a means to generate 80 percent of firm revenue from advisory services, according to HaydenRock Solutions.
Systems = scalable revenue
Welham explained that the first step in developing proactive advisory services is to understand the significance of systems. A system is a way to produce more while saving time, energy and money. Besides being efficient, systems also create scalable revenue streams since they are both reliable and repeatable. For example, Welham considered the example of Toyota. He explained that a reliable and repeatable system makes Toyota's auto manufacturing work well on every continent.
By applying a "system paradigm" to your firm, you will be able to create a predictable path to profitability, both now and in the future.
Systems = a more valuable firm
What about the future? Welham said that statistically, firms with workable systems are eventually able to be sold at much higher revenue multiples than those without these systems, since they have developed predictable and repeatable revenue streams. If yours is a traditional firm, it may be valued at a multiple of 1x revenue when you look to sell your business, but by developing systems to take on advisory services, you will leverage your firm to higher multiples when you choose to retire.
In a traditional CPA firm, the requests of your clients are what will take you to the next step in delivering additional services. This is precisely the reason you will need to make a decision on developing systems. Otherwise, you will be scurrying around as you seek solutions for managing the presentations and needs that come up in many different areas such as estate planning, valuations or financing. This approach, what Welham referred to as a "Rolodex and duct tape methodology," can mean risky business for both client and firm, and terrible inefficiency. When issues are treated like a hot potato, there is not much chance of ensuring a quality outcome. Furthermore, Bryan Eberle emphasized that ad hoc firm behaviors do not add value to the client, or to the CPA firms, as they do not provide a good client experience, and they add risk to the firms.
Download Your Free Guide to Growing a Firm of Trusted Advisors
A poll during the webinar found that 47 percent of attendees indicated that they generated less than 10 percent of firm revenues from advisory and forward-looking services. Welham explained that the reason so few consider earning the bulk of their revenue from value-added services is because of a misconception among accountants that "compliance services are predictable, whereas forward-looking advisory services are unreliable." In many cases, accountants have believed that it's an all-around safer bet to stick with compliance services related to tax returns, payroll, W-2's and bookkeeping, rather than to provide more forward-looking advisory services such as advanced tax planning, coaching, business succession planning and financing.
Benefits of offering proactive services
Welham explained that by anchoring your firm to traditional tax and compliance services, you can easily miss the benefits of becoming an advisory firm that relies on scalable systems. Welham and Eberle provided the following summary of additional benefits of implementing systems for offering proactive services:
• Increase your revenue per CPA substantially as monthly income becomes reliable and predictable.
• Make more money working fewer hours.
• Rely on annual revenue that is much less dependent on 100-hour work weeks during tax season.
• Choose the best clients and attract better employees who are looking to engage their financial skills and talents in a career that is both interesting and challenging.
For more on this topic of scalable systems and repeatable revenue streams, watch the webinar, "How to Develop Predictable, Repeatable and Scalable Revenue Streams."
Additional Resources
eBook: The Definitive Guide to Improving Cash Flow
Webinar: How to transform relationships in your accounting firm
About ProfitCents
ProfitCents helps thousands of accounting firms and business consultants acquire and retain clients through differentiated, high-value services. Build or strengthen an advisory practice, leverage robust benchmarking data or streamline the audit process. Learn more by watching a brief overview video.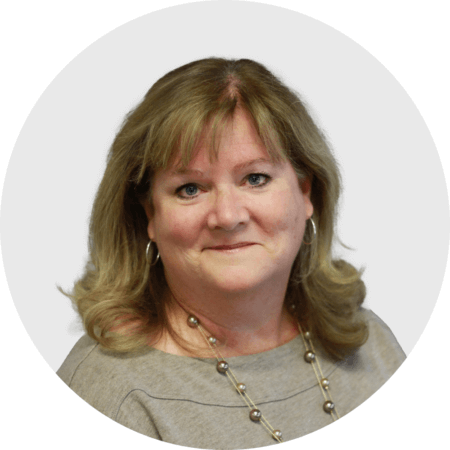 Mary Ellen Biery
Senior Strategist & Content Manager
Mary Ellen Biery is Senior Strategist & Content Manager at Abrigo, where she works with advisors and other experts to develop whitepapers, original research, and other resources that help financial institutions drive growth and manage risk. A former equities reporter for Dow Jones Newswires whose work has been published in