How to reduce professional liability risk when performing valuations
By Brad Spence, Director of Valuation Solutions, Sageworks
Remember the old saying, "Make hay while the sun shines"? It's a good reminder that one should take advantage of opportunities while they're available. Valuation services represent one good opportunity for growth that many accountants recognize and are taking steps to address. The market for business valuations is growing at a faster rate than traditional accounting services, and the profit margin on valuation services is 60 percent higher, according to recent reports by IBISWorld.
But as agricultural experts familiar with the actual harvesting process of "making hay" are quick to note: Trying to cut and process hay quickly can be a dangerous endeavor.  A hay baler's moving parts can be hazardous, entrapping workers. Farm accidents involving hay balers make the news every year. Hay fields are often unlevel, so farmers have to be careful and travel slowly with the tractor and baler. Even wrapping, handling and hauling the big round bales of hay that are common on today's farms can be risky.
Accountants developing valuation services, too, should take care to avoid hazards that could endanger financial results or the firm. Jumping in too quickly without adequate information, overlooking the important components of developing an appraisal and delivering a sub-par report are all potential risks in building a valuation practice.
A recent blog post on CPA.com said tax work generates most of the claims brought against CPAs, based on statistics tied to the AICPA Professional Liability Insurance Program, which is underwritten by CNA. But the post noted that business valuations can also generate professional liability claims, because valuation reports are often used by other businesses, lenders and regulators to make financial decisions. When outsiders are unhappy with those decisions, they may scrutinize the valuation, making it critical that valuation professionals take steps to minimize their exposure to liability claims before issues arise.
Abiding by AICPA standards (SSVS1) and using engagement letters to outline the purpose of the valuation and to clarify expectations are examples of the best practices that can help CPAs reduce professional liability risk when performing valuations, said the post on CPA.com, the AICPA's digital products and services provider for accountants.
Performing a business valuation requires data collection, calculations and report writing, and mistakes can occur within each step of this process. One way to reduce risk while also saving time in performing valuations that meet industry standards is to utilize an automated platform.
Some platforms help walk valuation professionals through all of the steps required by industry standards such as SSVS No. 1. Sageworks Valuation Solution, for example, includes formulas and easy-to-understand instructions for using the three approaches to determining value, as well as the recognized methods within those approaches, helping to provide consistency in the process and reducing the opportunity for mechanical errors.
Another benefit of some automated solutions is that valuation professionals are more easily able to document assumptions and decisions at each stage of the engagement than they are able to do by using home-grown spreadsheets and text documents. Consistency and quality control can be improved by solutions that automatically feed information into the valuation and into the written report. Providing multiple users access to and the ability to document the process throughout the engagement can also provide checks and balances.
Reducing professional liability risk related to business valuations requires thoughtful planning of both specific engagements and the processes tied to building a valuation practice.
Sageworks Valuation Solution
Sageworks Valuation Solution is a web-based, business valuation solution that helps firms streamline workflow, scale existing processes and increase realization rates. Explore features and benefits by watching a one-minute walkthrough video.
Disclaimer: Sageworks has a marketing relationship with the AICPA. The Sageworks Valuation Solution, while being modeled after SSVS1 standards, is in no way endorsed or preferred by the AICPA. Further, the AICPA and its subsidiaries are not responsible for the accuracy of the information contained herein.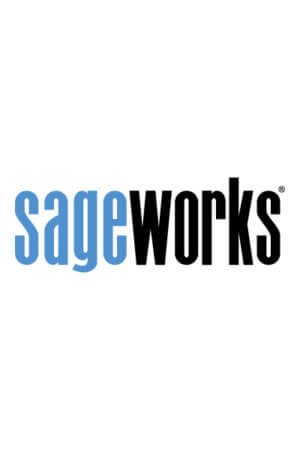 Sageworks
Raleigh, N.C.-based Sageworks, a leading provider of lending, credit risk, and portfolio risk software that enables banks and credit unions to efficiently grow and improve the borrower experience, was founded in 1998. Using its platform, Sageworks analyzed over 11.5 million loans, aggregated the corresponding loan data, and created the largest