Loan review – A crucial component of risk management
A recent whitepaper from CEIS Review, Independent Loan Review – An Essential Tool, discusses why banks and credit unions should be sure to conduct regular reviews of their loan portfolio: "the fundamental purpose of the program is to monitor the risk and administration of an institution's largest financial asset—the loan portfolio—and to make sure that the loan portfolio is staying on course with the direction set forth by senior management and the board".
The whitepaper defines the four purposes of loan review:
1. To ensure that underwriting and portfolio management satisfy regulatory expectations as well as industry best practices
2. To provide bank management and the board with an objective assessment of credit quality and ongoing portfolio management
3. To serve as a critical component of a comprehensive, enterprise-wide, risk management practice
4. To provide bank management valuable information about ongoing and emerging market trends and developing areas of regulatory focus
In order for a loan review program to be successful there are two foundational checkpoints for every financial institution: Objectivity of the loan review process, and an evolving lending policy.
Whether your institution's loan review function is in-house or outsourced to a firm that specializes in loan review, it should be autonomous from the origination and portfolio management functions at the institution. By maintaining objectivity the loan review program will be able to provide accurate information that is critical for financial and regulatory reporting purposes.
The beginning of all risk in the portfolio is with loan origination. A static lending policy that is not reviewed on a regular basis won't reflect changing conditions within the community, or any new strategic initiatives at the institution. While the loan review policy is distinct from the lending policy, loan review should be included as part of the institution's lending policy.
Regular loan reviews function as a quality control tool for management for the loan portfolio. To learn more about loan review, read the
entire whitepaper
from CEIS Review.
Sageworks offers lending, credit risk and portfolio risk software to help commercial lenders lower costs and improve the borrower experience. By automating business loan operations with Sageworks, banks and credit unions make good loans faster and optimize risk. Sageworks stands alone with a fully integrated life-of-loan solution, product and industry experts, exclusive benchmarks, patented technologies and an engaged client base of over 1,100 financial institutions.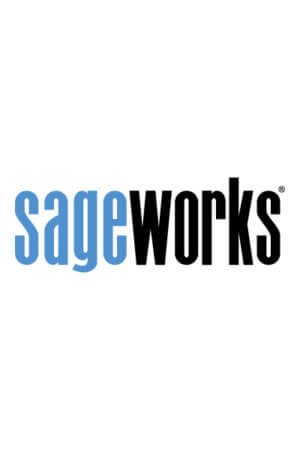 Sageworks
Raleigh, N.C.-based Sageworks, a leading provider of lending, credit risk, and portfolio risk software that enables banks and credit unions to efficiently grow and improve the borrower experience, was founded in 1998. Using its platform, Sageworks analyzed over 11.5 million loans, aggregated the corresponding loan data, and created the largest