Obstacles to an Effective Loan Review
"A ship is always safe at the shore, but that is not what it is built for." – Albert Einstein
Banks generate most of their revenue by lending money, and lending money, by definition, involves a certain amount of risk. "The effective management of all types of risk, including the credit risk inherent in making loans, is what allows some banks and credit unions to thrive in times where others fail," says Tim McPeak a Risk Management Consultant at Sageworks. Safe lending starts at the origination of the loan because the most effective way to avoid a troubled loan is to never make the loan in the first place. However, even banks with strict and consistent lending practices will have an inherent risk in their loan portfolio.
The basic idea of loan review is a periodic review of the entire loan portfolio to gauge overall risk to the lending institution. The scope and manner in which loan review is conducted can vary from bank to bank, but most processes will include: 
Identification of problem loans in the portfolio

Ensuring the accuracy of credit grades assigned by lenders

A review of the quality of credit underwriting

Identification of any deviations from loan policy guidelines

File reviews to confirm that proper documentation is present

Ensuring compliance with relevant banking laws and regulations

Confirmation of borrowers' compliance with loan covenants

A review of the methods used for determining the adequacy of the allowance for loan and lease losses (ALLL)
Obstacles to an Effective Loan Review
Overall there are several factors that could make effective loan review difficult for an organization. "A lack of independence, lack of commitment from senior management, inappropriate staffing or poorly defined scope of the review could easily undermine the function." However, there are two common issues that could pose serious obstacles to effective loan review: resource constraints and information challenges
Resource constraints could show up in a variety of ways, such as reduced budgets, not enough training for loan review personnel and reallocation of employees' time to other projects. Senior management has a huge impact on determining the number of resources dedicated to loan review. If the loan review process is fully staffed and funded, employees will understand that managing risk is a priority for the organization. Lack of commitment by management can result in a de-prioritization by loan review staff, which can lead to significantly more risk for the bank as a whole.
Reduce bottlenecks and risk rating inaccuracy to grow your loan portfolio.
Information challenges can have an even bigger impact and can be more difficult for a bank to resolve, and this can cause problems for loan review as well as other functions of the institution. The loan review process requires accurate information at the loan level, and this information may come from a variety of sources, including the core system, third-party software or Excel spreadsheets. Getting consistent and accurate data from all sources can be extremely difficult and laborious if there are no processes in place. Loan review can only be as accurate as all of the information used for the review.
In the eyes of regulatory agencies, loan review is a critical part of portfolio risk management. As a result, institutions should have a solid review process in place to satisfy these external agencies. However, when done right, loan review can also be a useful internal tool for decreasing risk and increasing profits. In order to ensure effective loan review, banks should make sure that they allocate sufficient resources to the process and have a system in place to produce accurate information.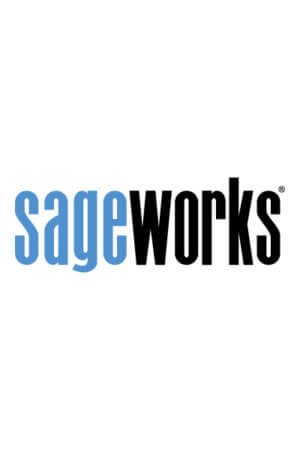 Sageworks
Raleigh, N.C.-based Sageworks, a leading provider of lending, credit risk, and portfolio risk software that enables banks and credit unions to efficiently grow and improve the borrower experience, was founded in 1998. Using its platform, Sageworks analyzed over 11.5 million loans, aggregated the corresponding loan data, and created the largest