Relationship-based banking: Outlining credit risk metrics
By Mary Ellen Biery, Research Specialist, Sageworks
It can be difficult for financial institutions to create a relationship-based banking environment with customers while also protecting against credit risk and potential drains on profitability. The key is to utilize objective measures of credit risk and to build expectations among customers as well as lending staff that the measuring process is ongoing in the lending relationship and is not optional. Described in this post is one of the major components of developing objective measures: outlining key credit risk metrics and thresholds.
Developing objective credit risk measures starts with the board of directors and senior lending staff, who must outline policies and goals regarding lending as they consider the organization's overall objectives and risk tolerance.
Loan policy should outline the standard handling of the customer, from underwriting to post-funding analysis. It should spell out the information required for a loan application, when and how to do a global cash flow analysis and what financial analytics tools will be utilized to accomplish this.
Below are several metrics often used to measure credit risk objectively. Because each institution's risk appetite differs, the specific thresholds under and above which they will or will not make loans also vary. Regardless of the specific thresholds, the following objective measures of credit risk are often considered key pieces of loan policies to be implemented across the institution.
• Business credit scores
• Personal credit scores
• Probability of default metrics
• Debt service coverage ratios
• Loan to value ratios
• Overall ratio analysis
• Global cash flow analysis
• UCA cash flow analysis
Balancing the implementation of policies that include well defined calculations and thresholds for the above metrics with a process for evaluating additional, qualitative factors, which may be uncovered by the loan officer or relationship manager in working with the client, is the first step in balancing risk management with relationship-based lending.
To learn more about the other components of developing objective measures in relationship-based banking, download the whitepaper, How to Balance Relationship-Based Lending & Risk Management.
Or, access an archived webinar on the topic here.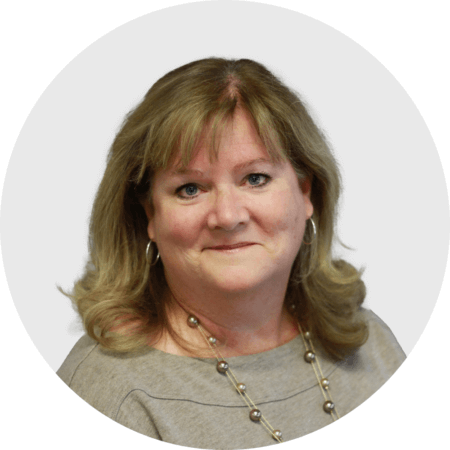 Mary Ellen Biery
Senior Strategist & Content Manager
Mary Ellen Biery is Senior Strategist & Content Manager at Abrigo, where she works with advisors and other experts to develop whitepapers, original research, and other resources that help financial institutions drive growth and manage risk. A former equities reporter for Dow Jones Newswires whose work has been published in