Signs that business banking is back
Business banking is back – well, mostly.
Commercial lending has been growing, according to Federal Reserve data. And recent research by Sageworks, a financial information company, shows that businesses' borrowing-related financial ratios have improved, making access to credit more likely.
Based on Federal Reserve data, commercial and industrial (C&I) lending by U.S. commercial banks has increased each month for the last 14, after declining for 23 of the preceding 24 months. Banks' renewed emphasis on business banking is evident in their lending and their hiring. Bank of America Corp. (NYSE:BAC), for example, has said it will hire 1,000 small-business bankers around the country by mid-2012.
Meanwhile, the economy is improving. In addition to GDP growth and a declining unemployment rate, private company sales and profit margins are up and steadily increasing, based on Sageworks' analysis of financial statements.
"It is evident that lending is getting back to pre-recessionary levels as private companies continue to improve," said Sageworks Chairman Brian Hamilton. "When banks lend more money and businesses are doing better and start borrowing more, this trend tends to sustain economic recovery."
Looking at all privately held companies in Sageworks' database, average debt-to-EBITDA and debt-to-equity ratios have decreased in 2010 and in 2011, according to a financial statement analysis.
And other financial ratios, such as average debt-service and interest coverage, have increased again in 2011 after improving in 2010.
Sageworks' data on credit-related metrics is consistent with some of the trends recently called out by Clopton Capital, a Chicago provider of business loans. In a press release last week, the firm said credit profiles of recent applicants for nearly all types of business loans have been better than in previous years, thanks to improved economic conditions.
Lenders in the $628 billion equipment finance sector have also reported improving credit-quality metrics and increased business amid in recent months. Cumulative new business volume for equipment finance companies is up 22 percent so far this year after a 25 percent increase in 2011, according to the Equipment Leasing and Finance Association.
"The continued strengthening in financing volume and trend toward healthier portfolios provide clear evidence that the equipment finance marketplace is in the midst of regaining some of the momentum lost during the Great Recession," ELFA President and CEO William G. Sutton said in a press release last month.
Despite improvements in some areas of commercial lending, however, commercial real estate lending remains soft.  CRE lending by commercial U.S. banks has declined each month for nearly three years, Federal Reserve data shows.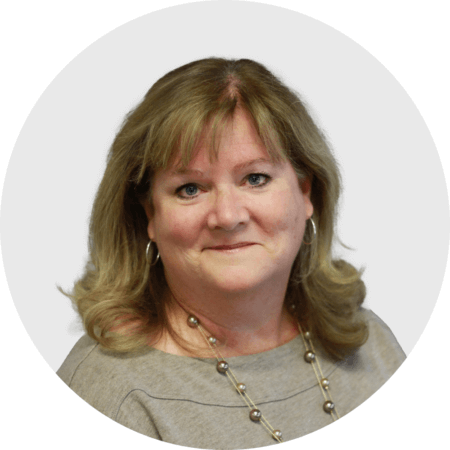 Mary Ellen Biery
Senior Strategist & Content Manager
Mary Ellen Biery is Senior Strategist & Content Manager at Abrigo, where she works with advisors and other experts to develop whitepapers, original research, and other resources that help financial institutions drive growth and manage risk. A former equities reporter for Dow Jones Newswires whose work has been published in