Small Businesses Want Advice; Is Your Bank Offering it?
Community bankers establish close relationships with many of their borrowers and in fact, it is these relationships that many community banks tout as one way they are superior to their larger rivals.
When it comes to small business customers, however, community banks have untapped opportunities to deepen relationships beyond the typical lender-borrower partnership by offering advisory services,  according to a couple of recent surveys. Deeper relationships can mean new deposit accounts, new lines of credit, even new service areas for banks looking to fill the role of trusted advisor.
Untapped small business advisory services
A majority of community bankers said they rarely or never offered the following services, according to a survey in the 2018 "Community Banking the 21st Century" report (link opens a PDF) by the Federal Reserve System, the Conference of State Banking Supervisors and the FDIC:
General management advice
Connections to customers or suppliers
Product development advice
Operational advice
Wealth management advice and
Management succession advice.
For example, three-quarters of those surveyed said they rarely or never provide the additional service of connections to customers or suppliers. Only 1 in every 10 said they always or usually provide management succession advice to small business customers.
Bankers surveyed were most likely to offer long-term strategic advice to small business customers, but even then, about 45 percent of those surveyed said they rarely or never offered such advice.
'Desire for advice is there'
Interestingly enough, small business owners are indicating they would find some advisory services very beneficial if their banks provided them. J.D. Power's 2018 Small Business Banking Satisfaction Survey examined responses from customers of the 23 largest banks in the U.S. and found that large banks have room to improve their level of focus on advisory services for business owners. While the survey related to customers of large banks, their responses indicate opportunity for small banks to set themselves apart by beefing up their advisory services to small business customers.
Only 18 percent of small business owners surveyed reported that their banks had provided tips for reducing business costs and fees in the last three months, according to J.D. Power, and 23 percent received banking advice specific for business owners. Only about one third of survey respondents strongly agreed with the statement that the bank "understands my business." A paltry 1 in every 4 respondents strongly agreed that they learn new things from their bank.
Learn more about growing your loan portfolio.
This presents a missed opportunity by large financial institutions, as small business owners overwhelmingly indicated their desire for certain types of advice or assistance for their business. Seventy-nine percent of survey respondents said it would be very or somewhat beneficial for the bank to conduct an annual review of their business, and 82 percent said it would be very or somewhat beneficial for the bank to refer the business owner to customers for the business.
"The desire for advice is there, and right now banks have plenty of opportunity to improve," said Lou Farrace, senior manager of industry analytics for J.D. Power, in an email exchange.
Given this evidence that small business owners are interested in advisory services, community banks might consider how they can weave aspects of these services into their interactions with small business owners. Some credit analysis solutions being used by banks generate a wealth of information that, if shared with a small business owner, could help the owner in managing their business. For example, banks could provide:
Projections of how a business would perform if profitability improved or prices were increased
Business valuation calculations
Narrative reports that explain in plain language how the business is performing
Industry comparisons to help clients benchmark their performance against peers.
Bankers can also make a focused effort to connect small business clients with other professionals who can help the business owner in other areas. These professionals could include lawyers, accountants, business valuation professionals, and wealth managers.
Another option is to provide value to small business clients by incorporating helpful resources in every contact. For example, you could include a link to an article about their industry in an email or help them connect with others on LinkedIn. Business bankers often know a lot of people in the community, and making introductions solidifies your role as a resource for clients.
These gestures remind the business owner that the bank is concerned about their success even when a new deal or transaction isn't at stake.
Business relationships are supposed to be beneficial for both parties. When they are, bank customers are less likely to switch banks based on price alone. As community banks wrap up planning for 2019, financial professionals should look for opportunities to offer advisory services – either formally or informally –in order to retain and attract new SMB clients away from the competition at large banks.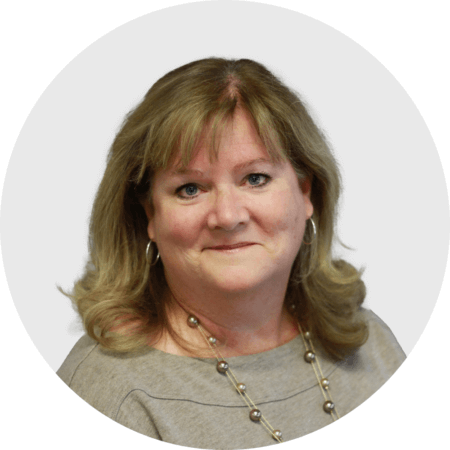 Mary Ellen Biery
Senior Strategist & Content Manager
Mary Ellen Biery is Senior Strategist & Content Manager at Abrigo, where she works with advisors and other experts to develop whitepapers, original research, and other resources that help financial institutions drive growth and manage risk. A former equities reporter for Dow Jones Newswires whose work has been published in