Staff roles and responsibilities in relationship-based banking
Relationship-based banking, often desired by customers, can only be adopted by financial institutions alongside appropriate credit risk management processes. Defining staff roles and responsibilities, one of the components of risk management for institutions embracing relationship-based banking, is described in this post.
By Mary Ellen Biery, Research Specialist, Sageworks
Outlining in policy who does what during the initial credit analysis, loan review process and the post-funding analysis is critical for institutions embracing a relationship banking approach. Best practice would dictate that credit risk policies explicitly assign responsibilities and reinforce accountability for those tasks.
"These policies should outline very specific responsibilities, and ultimately, business customers should benefit from the process," says Gary Welsh, who provides loan review and compliance services for community bank advisory firm Condley and Company of Abilene, Texas.
In developing these policies, management should be initiating or reinforcing a strong credit culture, although there may be challenges transitioning an environment from a "sales organization" to one focused on risk management.
One particular area of concern should be post-funding analysis. Post-funding analysis can slip through the cracks if responsibilities aren't spelled out regarding who must obtain financial statements annually, who must conduct the financial statement analysis annually and who must conduct a global credit analysis annually, according to Welsh. "If you don't have the policies in place, then you have staff members who can play 'post-funding hot potato' by shifting blame between credit and loan operations and  lending staff or others when the job does not get done," Welsh says.
Another way to improve standardization is to centralize the credit analysis function and separate it from the loan origination efforts. "Obviously, from an underwriting standpoint, consistency is critical," says Thomas de Roque, founder of Lafayette, California-based Paragon Analysis Corp., which provides credit risk education.
Some financial institutions have commercial bankers or loan officers conduct their own analysis for underwriting or risk ratings. This may result in differences among loan officers or between loan officers and the credit committee, which can generate extra work or, in a worst-case scenario, a potentially bad decision on the credit.
Ensure consistency in your credit analysis and documentation.
Having a centralized team of analysts applying a single methodology to the process provides more standardization than a dozen loan officers with varying viewpoints and methodologies. It may also allow the relationship manager to better communicate the lending process and standards. But separating the loan officer and credit analyst functions depends on the culture of the financial institution, according to Welsh.
No matter the staffing structure, it's important for staffers to be trained properly in the institution's products and policies, as well as in an understanding of the client's needs.
"It's important to be intellectually honest with your clients," de Roque says. "Consistency in your policies, procedures and underwriting practices throughout an organization not only reduces underwriting costs, because everyone is on the same page and can underwrite faster, but it also solidifies your relationships in that you can tell clients exactly what your standards are."
To learn more about the other components of developing objective measures in relationship-based banking, download the whitepaper, How to Balance Relationship-Based Lending & Risk Management.
The next webinar in Sageworks' 2013 webinar series is on Tuesday, June 11th at 2:00 PM EDT. Register here for Relationship-Based Banking: How to Balance Risk & Relationships.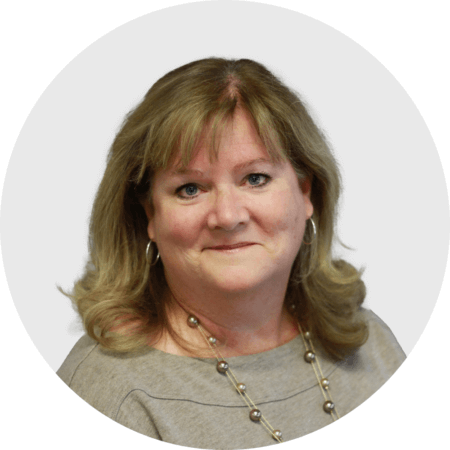 Mary Ellen Biery
Senior Strategist & Content Manager
Mary Ellen Biery is Senior Strategist & Content Manager at Abrigo, where she works with advisors and other experts to develop whitepapers, original research, and other resources that help financial institutions drive growth and manage risk. A former equities reporter for Dow Jones Newswires whose work has been published in