The 8 questions to picking an accounting niche
Consumers understand that certain retailers specialize in particular items. If you're looking to plant tomatoes in your garden, your first step is unlikely to visit the local Best Buy store. Sometimes a specialty retailer is necessary to meet your needs. Such can also be the case with accountants. A one-size-fits all approach to growing your accounting firm could mean that you're missing out on a valuable, and potentially lucrative, opportunity to develop a niche.
According to Hinge Marketing, the #1 concern of potential buyers seeking accounting services is a lack of industry knowledge. If you're a small greenhouse business with the very best tomato plants in the state, it's critical that your accountant understands the unique operational and financial issues of this particular field.
Once an accountant has taken the steps to identify niche market opportunities, it's now time to drill down and cultivate your own industry insights. By committing yourself and your team to learning everything you can about the industry you want to serve, any potential clients will see the value in working with someone that knows their business. A good way to kick off your niche research is to use the same resources that your potential customers do. Join industry-specific LinkedIn groups, subscribe to trade publications or talk to other local service providers, such as attorneys or insurance agents, who have the same or similar industry focuses.
Here are some important questions to keep in mind when conducting a deep-dig into your preferred industry niche:
• What is currently going on in the industry?
• How has it changed in the last year? (It's worth noting that some industries are still not recovered from the recession, so you may want to think twice before trying to enter the market on the 5 slowest-growing small businesses of the year.)
• Are there regulatory issues at play or other secular changes that may be affecting sales and operations or financing?
• How does this environment create challenges, provide opportunities, or pose questions that a business owner or manager must answer?
• How does the environment influence the timeline for making those decisions?
• Which industry-specific metrics do you need to better understand this market?
• Which key performance indicators (KPIs) do businesses use to measure their success?
• What are the current and predicted trends for those metrics?
Before moving forward in expanding your practice to the chosen specialty, it's critical to have a solid understanding of at least these answers to identify how to best serve prospects in this field.
Also consider reviewing available industry data. Being able to offer some insight to where potential clients stack up against others in the industry just might be the edge needed to win that business. Having this industry knowledge, paired with data to back up your insights, shows that you can function as more than just a sophisticated calculator. You are demonstrating your ability to serve as a valued business advisor. Additionally, once you've acquired the client, utilizing benchmark data can be helpful in cross-selling services, as well as in retaining the client.
For more ideas on cultivating a specialty, download this complimentary whitepaper: How to develop an industry niche in your accounting firm.
—
This post originally appeared on Accounting Web, as the second in a series on developing a niche. Be sure to visit www.accountingweb.com for the first and third installments.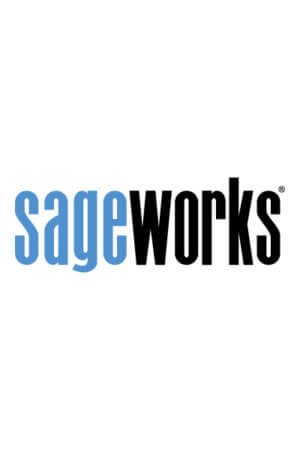 Sageworks
Raleigh, N.C.-based Sageworks, a leading provider of lending, credit risk, and portfolio risk software that enables banks and credit unions to efficiently grow and improve the borrower experience, was founded in 1998. Using its platform, Sageworks analyzed over 11.5 million loans, aggregated the corresponding loan data, and created the largest