The benefits of audit technology
Current technology has enabled auditors to analyze extensive
amounts of financial data, allowing accounting professionals to more easily identify areas of risk. These technologies have also helped streamline time per audit and produced higher quality assurance. Is your firm taking advantage of these current technologies? What might the future of audit technology look like?
In a recent Deloitte survey, an overwhelming number of respondents agreed that audit technology was important. Of those surveyed, 84 percent of financial statement preparers, 76 percent of audit committees and 70 percent of financial statement users said that these tools should be used more extensively.  With this in mind, there are three ways that auditors can advance their firm in the use of audit technology:
Standardized documentation
File storage and file sharing
Automated expected values and threshold analysis
The benefits of standardizing audit documentation are somewhat obvious, as it fewer opportunities for error as well as compliance with audit and review guidelines. Standardization also can help your firm communicate the details of financial statement materials in a clearer and more concise manner. Developing standardization is possible through excel and onsite software. Your ability to standardize, however, may be limited to your office and could have
multi-user limitations.
Storing and sharing files across globally-accessible web-based software will enable you to standardize processes across multiple
users in your firm. Web-based data centers offer a number of benefits to companies who want to reduce costs, improve redundancies, increase security and ensure maximum system uptime.  Managed data centers provide customers with best-in-class infrastructure, while allowing customers as much, or as little
hands-on management. Storing your financial data in web-based software ensures security as well as transferability between firm members and your clients. 
Finally, web-based software benefits your firm by providing access to data sets that are much larger than any in-house data sets that your firm could compile. These data sets can provide firms with the added insight to client industries and make benchmarking more accurate. Software as a service (SaaS) can offer your firm the tools to produce automated expected values and thresholds to streamline audits. These solutions can provide your team more time for analysis and review instead of number crunching.
Looking to the future there are several promising ways that the accounting profession can benefit from the use of Big Data. Accelerated continuous auditing that will turn the performance of an audit as an on-going process rather than audits being a "financial sprint" to compile and analyze data. Additionally, predictive analytics will continue to help auditors identify trends more quickly when looking at client financial metrics. As both of these advances come along, it will help real-time financial reporting to be more accurate and accessible.
The clearest benefit for firms from these advances is the increased collaboration that will occur between compliance and advisory services. These clarified methods of audit analysis will ultimately help identify the ways that accountants can help their clients businesses become more successful.  For information on ways data can benefit your firm, download this white paper, "Using Big Data to Find Your Niche in Accounting."
Sageworks ProfitCents Solution
Simplify your audit and advisory services with a globally accessible, easy-to-use solution. 

Sageworks ProfitCents Solution is a web-based, audit and advisory solution that helps firms streamline workflow, scale existing processes and increase realization rates. Learn more by requesting a demo.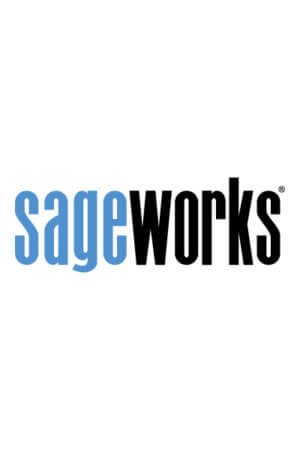 Sageworks
Raleigh, N.C.-based Sageworks, a leading provider of lending, credit risk, and portfolio risk software that enables banks and credit unions to efficiently grow and improve the borrower experience, was founded in 1998. Using its platform, Sageworks analyzed over 11.5 million loans, aggregated the corresponding loan data, and created the largest