The Cole Memorandum and BSA Expectations for Banking MRBs
What you should know about FinCEN, The Cole Memorandum and BSA/AML Guidance
Today we're exploring the rapidly changing marijuana industry in the United States, which includes a discussion about the recent turnabout in federal guidance that has caused confusion amongst financial institutions, business owners and lawmakers across the country.
Currently, recreational marijuana is legal in 10 states plus the District of Columbia and is decriminalized in another 13 states plus the US Virgin Islands.  Medicinal marijuana is legal with a doctor's recommendation in 39 states plus the District of Columbia and the territories of Guam and Puerto Rico, with another 17 states having more restrictive laws that limit THC content, mainly for allowing access to products that include cannabidiol (CBD), a non-psychoactive component of cannabis. FinCEN has reported that almost 400 banks and credit unions in these states are banking businesses in the marijuana industry, which has been estimated at $7 billion in the US.
On January 4th, 2018, Attorney General Jeff Sessions rescinded a collection of memos from the Obama Administration that dealt with cannabis/marijuana enforcement, collectively referred to as the "Cole Memorandum".  The "Cole Memorandum" was drafted in August 2013 by US Deputy Attorney General James M. Cole.  In this memorandum, the deputy AG instructed his department attorneys and law enforcement in those states to focus their priorities on the marijuana industry in preventing illicit or illegality, but also provided a form of "safe harbor" for those businesses that were acting within state laws.
After the Cole Memo was originally published, on February 14th, 2014, FinCEN issued guidance to financial institutions on providing services to marijuana-related businesses consistent with BSA obligations.  This provided banks and credit unions a potential path for banking these customers, as long as these businesses were complying with state law and the Cole Memo.
When Sessions rescinded the Cole Memo, he essentially opened the door for his federal prosecutors to decide how to prioritize resources to enforce federal laws on the cultivation, distribution or possession of marijuana in states where it is legal.  There was no indication that he had directed an increase in prosecutions, only maintaining a return to "the rule of law".
Days after the rescission, it was reported by Reuters that "the uncertainty unleashed a flood of phone calls to the Financial Crimes Enforcement Network (FinCEN), an office within the U.S. Treasury Department, from congressional offices with questions from lawmakers and constituents."  FinCEN was unable to provide any clear guidance because they were given no advance warning of the Attorney General's actions.
As this is still an evolving situation, any financial institution that is banking or is considering banking these customers will need to pay close attention over the next several months.  Several outlets are now reporting that FinCEN is currently reviewing the previous guidance (FIN-2014-G001), but nothing official has yet been released, so it does appear to be business as usual (for now).
Although there may be no short term changes in enforcement, caution will be the name of the game. Financial institutions should evaluate their approach to banking marijuana-related businesses as FinCEN may update their guidance at any time and they will need to make sure they respond accordingly.
To learn more about banking cannabis watch our webinar, Banking Cannabis in a Changing Regulatory Environment led by Former FinCEN Assistant Director, Tom Fleming, CAMS and Regulation Expert, Robert Casares, CAMS. Abrigo can help you be prepared for any changes in regulatory guidance. See how our advisory services can help your institution.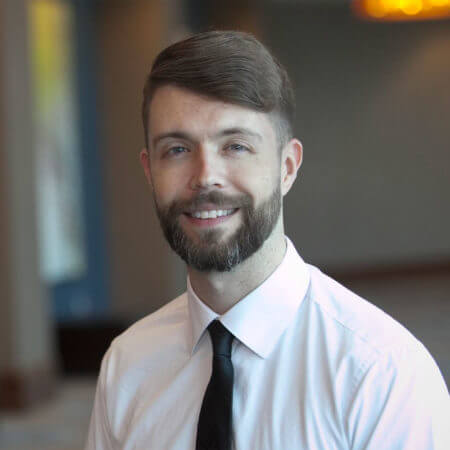 Kevin Gulledge, CAMS
Senior Risk Management Consultant
Kevin Gulledge has over sixteen years' experience in the retail banking sector, having worked with mid-sized and large international institutions in a variety of roles, including retail, operations, compliance, and BSA/AML. Since 2014, Kevin has served Abrigo customers as a Senior Risk Management Consultant, working with domestic and international institutions