The First Step in a Practical 2017-2018 Credit Union Action Plan – Build a CECL Committee
In the recent Abrigo webinar Actionable Steps to Prepare for CECL Today, Neekis Hammond and Jared Mills discuss five actionable steps credit unions can take to prepare for the upcoming CECL regulation.
1. Coordinate departments
The first step describes the importance of coordinating with other departments to form a CECL committee. In a Sageworks poll, more than half of the credit unions surveyed had their accounting, finance and credit departments involved in their CECL committee, while only 39 percent included their risk department and 7 percent included their treasury department.
Hammond and Mills stress that coordination between departments is key to CECL implementation. "For example, [the credit department] credit may be updating credit scores for your members without the knowledge of finance [the finance department]," notes Hammond. "That data may be important for migration and vintage techniques."
2. Continue education
"If you do not have a CECL committee in place, you want to build one that involves different areas of your organization," says Mills. "This includes continuing education across the organization as the CECL standard becomes finalized and the finer details are hammered out."
3. Set clear expectations
As different departments come together, setting objectives for each committee member and respective department ensures overall alignment across the CECL committee.
There are four different kinds of roles to assign:
Responsible: Who is doing the work or delegating the work? Can be multiple parties.
Accountable: Who is accountable for completion or failure? Can be responsible party, but should only be one party.
Consulted: Whose input is requested in the decision?
Informed: Who is kept abreast of the decision/task?
"The most important part of this is the accountable party," says Hammond. "Somebody will have to do this work and this works is going to impact your financial statements."
Building a CECL committee is the first step to implementing an actionable plan that credit unions can begin now. Coordination across departments, ensuring members of the committee are educated on the evolving standard, and assigning clear roles and goals is key to beginning this plan with success.
Hammond emphasizes, "There are a lot of companies providing this work as a third party and there are institutions that will build this internally. Whoever is accountable should know what is required by the standard, the methodologies that are appropriate, and what are best practices within those methodologies."
Additional Resources
FASB's CECL Prep Kit
Sageworks ALLL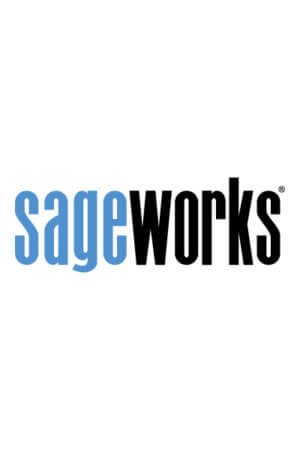 Sageworks
Raleigh, N.C.-based Sageworks, a leading provider of lending, credit risk, and portfolio risk software that enables banks and credit unions to efficiently grow and improve the borrower experience, was founded in 1998. Using its platform, Sageworks analyzed over 11.5 million loans, aggregated the corresponding loan data, and created the largest