The rise of the accounting entrepreneur
In a recent Sageworks webinar, The Rise of the Accounting Entrepreneur, Jason Blumer compared the accounting industry today to that of the past, and explained how accountants today can lead their firms to greater financial success while finding greater personal fulfillment by becoming entrepreneurs.
Blumer, founder of CPA network Thriveal, began by asking webinar attendees to conceptualize what it means to be an entrepreneur, and what is at the heart of entrepreneurship. Blumer quoted Strategic Coach Founder Dan Sullivan as asking, "What motivates people like you to go off on their own with no guarantee of success or income? It isn't what most people think. It's not money, it's not status, but it's freedom. Why would you take risks with no guarantee?" Sullivan explained that entrepreneurs are seeking four basic areas of freedom: freedom of time, freedom of money, freedom of relationship and freedom of purpose.
Blumer added that in his experience, many accounting firm owners are not experiencing the freedom they desire, but instead feel overwhelmed and bound in their careers, and have an incredibly deep desire for "freedom of purpose." Blumer explained that these frustrated owners have unknowingly let things happen that took away the control they had over the direction and decisions made in their firms. Blumer exhorted overwhelmed accounting firm owners to begin regaining their authority by deciding the "why" of the firm, the firm's mission and its purpose.
What then is an entrepreneurial accountant and how is it different than a typical accounting firm owner or partner? An entrepreneur focuses on solutions the world needs and how he/she can deliver those solutions. As an entrepreneur, your goal is knowing how to deliver value to people. In practical terms, this means you can run a firm and not fully know how to do what your team is delivering. You don't have to be a tax or accounting expert, in other words, to run the firm. You are not in the details, and can move away from being technical. Instead of primarily being a doer, you can be the leader, asking how you can support the people at your firm so that value is being created for the clients you serve.
An entrepreneurial accounting firm is willing to take risks. Risks should be viewed as an economic positive since that is how profits are produced and how growth occurs. Blumer challenged the webinar attendees to take the first step toward becoming an entrepreneurial accountant by thinking about how they may be willing to do things that other firms may not be bold enough to do. Implementing value pricing is one example. An entrepreneur is a builder, always looking forward and creating something, taking appropriate risks and finding brand new value that can be priced to address specific solutions. Blumer added, "The entrepreneurial accountant should spend his/her time primarily innovating new services, business models and team structures."
Blumer stressed the importance of entrepreneurial firms becoming closer to their clients, and becoming more future focused by using technologies to determine future cash flows and other future events in their clients' business cycles. Envisioning and creating new services is what will set you apart and make you unique among firms. Blumer explained that government-required compliance work related to taxes, payroll and audits provides the least value since other firms can easily do that type of work. He suggested, "Find a way to play in other places where others cannot readily compete with you. Try to be strategic and take risk-based moves away from compliance only, and start offering things that increase value."
Blumer said that as you become an entrepreneurial firm, you will be changing components of your firm such as services, fees and the types of clients you market to. Innovation can be disruptive, and you may even have to give up clients who push back against new ways of doing things. Blumer suggests sacrificing those clients if necessary since they may try to block changes that will provide for your gain down the road.
A poll indicated that one-third of webinar attendees were actual firm owners and, by the end of the webinar, two-thirds of attendees indicated that they wanted to be entrepreneurs. To learn more about becoming an accounting entrepreneur, view the full webinar or join Jason Blumer's monthly call with a community of others that have decided to become an accounting entrepreneur.
Additional Resources 
Whitepaper: Beginner's Guide to Providing Business Advisory Services
Practice Aid: Before and After Tax Season: How to Increase Revenue and Add Value
About ProfitCents
ProfitCents helps thousands of accounting firms and business consultants acquire and retain clients through differentiated, high-value services. Build or strengthen an advisory practice, leverage robust benchmarking data or streamline the audit process. Learn more by watching a brief overview video.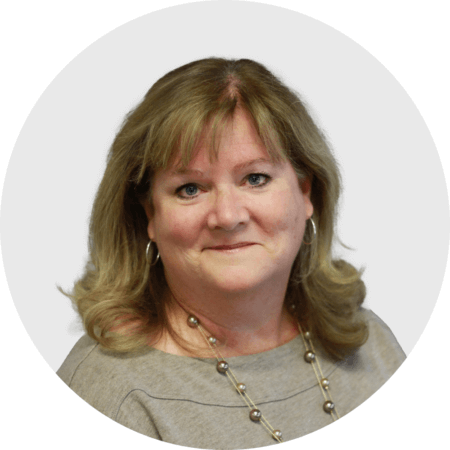 Mary Ellen Biery
Senior Strategist & Content Manager
Mary Ellen Biery is Senior Strategist & Content Manager at Abrigo, where she works with advisors and other experts to develop whitepapers, original research, and other resources that help financial institutions drive growth and manage risk. A former equities reporter for Dow Jones Newswires whose work has been published in