The two biggest challenges public accountants face
By Jackie McLaughlin, CPA
Two of the biggest challenges that partners face when undertaking an audit engagement is risk mitigation and efficiency. Without proper risk mitigation a firm may issue an incorrect audit opinion and without audit efficiency, a firm may not be able to achieve healthy profit margins.  
So the real challenge for the auditor is to perform a more efficient audit, or do less work while maintaining an acceptable level of audit risk.  Now inherently we know what an acceptable level of audit risk is.  But stated otherwise, it is a "reasonably high level of assurance about whether the financial statements are free from material misstatement".  Although that is not specifically defined it is commonly understood to mean having no less than 95 percent confidence level.    
In today's business environment, technology can be used to achieve an acceptable level of assurance more efficiently and at a lower cost. Additionally, technology can be used to achieve a higher level of assurance with a more effective audit at a similar cost. Data analytics, it appears, can be the remedy for the challenges we face.
WHAT DOES THE AICPA THINK
According to the AICPA in their 2015 publication Audit Analytics, "data analytics have the potential to transform the way financial statement audits are conducted making them significantly more effective and possibly more efficient." This is because in recent years data science and supporting technologies have advanced enormously, making the data analysis that much more accessible and reliable. 
These technologies can provide better audit evidence and enhance auditor judgment in a number of ways. Additionally, these tools can enable visualizations, such as graphics, dashboards, patterns, clusters and tables. This is significant because visualizations can provide auditors with another means to identify and respond areas of risk in an audit. In fact, learning theory tells us that when learners, or analysts can picture areas of risk, they can understand the data more effectively.
Furthermore, the reality that audited entities often have Big Data sources of their own that we can pull from and analyze, and analytics become more available and meaningful to us as the auditors. 
It is by exploiting this availability of data that technology analytics can reduce the budgeted hours needed to perform an audit and reduce the audit risk in the process. If used correctly, technology can help focus a firm's resources on those areas most subject to risk of material misstatement.    
About the Author. Jackie McLaughlin, CPA, started her career in a Big 4 public accounting firm. Since leaving public accounting, she has been an internal auditor, a tax preparer and a Controller. She's also done forensic accounting and she's written various articles for Intuit. Currently, in addition to being the Controller for a small private college, she instructs all 4 parts of the Becker CPA exam review and she's a course reviewer for NASBA.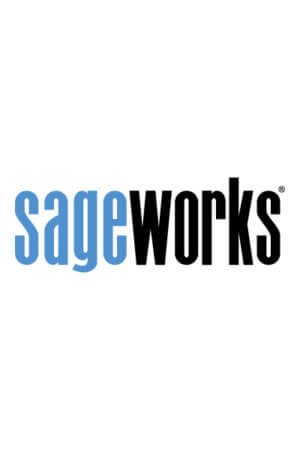 Sageworks
Raleigh, N.C.-based Sageworks, a leading provider of lending, credit risk, and portfolio risk software that enables banks and credit unions to efficiently grow and improve the borrower experience, was founded in 1998. Using its platform, Sageworks analyzed over 11.5 million loans, aggregated the corresponding loan data, and created the largest