Thought starter: Top challenges accountants face and actionable ideas to solve them
Comedian and television writer/producer Larry David has said, "I'm not a person who embraces challenges. I run from challenges. I break world records running from challenges." Humor aside, accountants don't have the luxury of thinking that way.
While accounting was identified as the most profitable industry of the last 12 months, it is not without its challenges. Recently, Accounting Today's Editor-in-Chief Daniel Hood spoke with Ralph Thomas, the CEO and executive director of the New Jersey Society of CPAs, to have a candid conversation about the challenges currently facing accountants for the website's video series.
Thomas focused on three key issues directly affecting the present and future of the accounting industry – increased regulations, a shifting workforce, and changing continuing education – as well as some thoughts on the opportunities these challenges offer. His comments are not only applicable to his geographic region, but for sole props and firms across the country.
In the wake of several widely publicized fraud scandals over the last dozen or more years, such as Enron and Lehman Brothers, regulation of the accounting industry has come to the forefront of the public's attention. Policymakers have stepped up the laws that govern the practice of accounting, and Thomas notes that that regulation and overregulation is an issue that his organization deals with each day because it affects so many of their members. In both the public and private sectors of the industry, many accountants see continually changing rules as burdensome, and seek out their state associations for direction on best practices to ensure compliance.
Thomas also cites human capital as a challenge for the industry, which is increasingly common as the American demographics shift. With more than 76 million Baby Boomers having reached retirement – or will within the next 10 years – the younger generations are moving in to elevated roles in the management of businesses, but there are fewer of them than their parents generation. This shift can be of particular concern to accounting firms that are not as forward-thinking as their peers. Grooming promising CPAs to become a partner in the firm should be kept top-of-mind for human resources and the current management. Not being prepared for the change in the workforce may set back some firms, "but by the same token, that presents opportunities for those individuals in that X, Y or Millennial category," Thomas says. It's important for management to be thoughtful about not only recruiting with this idea in mind, but also retaining those rising stars once on board.
Also related to the human capital challenge and a generational shift, the CEO comments is fostering students to take the CPA exam. While 2013 enrollment in accounting programs is up, according to the AICPA, Thomas notes that the number of individuals actually taking the CPA exam has plateaued, which may be cause for concern among industry leaders.
The third challenge Thomas identifies is the changing landscape of continuing professional education. A willingness to learn and grow is a critical attribute that employers identify as an early marker of later success within the industry, and with that generational shift to younger workers, the opportunity for post-grad education in the field has been reshaped. If a forward-looking firm can adapt to offering continued ed online, via social media, or on demand, they can increase their appeal to the new wave of CPAs.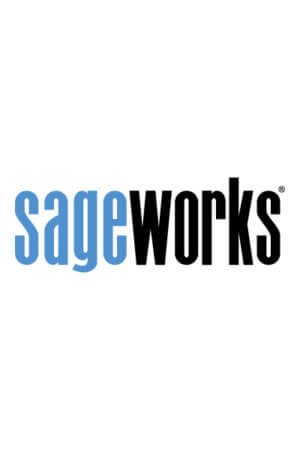 Sageworks
Raleigh, N.C.-based Sageworks, a leading provider of lending, credit risk, and portfolio risk software that enables banks and credit unions to efficiently grow and improve the borrower experience, was founded in 1998. Using its platform, Sageworks analyzed over 11.5 million loans, aggregated the corresponding loan data, and created the largest