Top recent Twitter posts for accountants
Twitter is a great way to keep up with news and with corporate announcements, but many accountants don't have time to scroll through feeds and figure out who's worth following. Here are five recent Tweets that contained useful information for accountants:
1. Accounting industry M&A
The New Jersey Society of Certified Public Accountants (@NJSCPA) shared this Tweet: 
Why CPA Firms Gobble Each Other to Grow
In the linked article from Accounting Today, Greg Weismantel, president of management consulting firm Epic Group, discusses some of the responsibilities that managing partners and CEOs have for ensuring a firm or company doesn't die. He also describes how "stale, aging and dying services" are leaving little choice but to merge with other firms. 
2. Accounting firm marketing
Marketing expert Alan Vitberg (@VitbergLLC) Tweeted about one of his recent articles: 
7 Keys to Less Stressful Thought Leadership for CPA Firms 
His post provides advice for accounting firms considering developing a thought-leadership program. He notes that while most accounting and professional services firms are falling further behind the curve on thought leadership, firms can take several steps to develop and implement a program that will provide gains for business. 
3. Corporate tax laws
Business Insider (@businessinsider) had a popular Tweet sharing Reuters' article on corporate "inversions":
There's a way for Obama to bypass Congress to stop companies from leaving America to save on taxes 
Critics say U.S. corporations moving their tax domiciles abroad in deals with foreign-based companies threaten the U.S. corporate tax base. But with Congress unlikely to make any changes, President Obama may be able to invoke a 1969 tax law to restrict the practice, according to Reuters. 
4. Affordable Care Act implementation
The National Federation of Independent Business (@NFIB) highlighted the latest on the implementation of the Affordable Care Act, also known as Obamacare:
ICYMI: IRS Released Draft of #ACA Employer Mandate Compliance Forms  #Obamacare
The post focuses on recent developments related to the Affordable Care Act, including the IRS' release of drafts of the forms businesses will have to fill out as part of the law's "employer mandate." Final drafts and detailed instructions are expected in the coming months, the post said.
5. Accountants in demand
Financial Newsweek (@Financialnewswk) shared an article from Crain's Detroit Business related to accounting firm staffing: 
High demand for CPAs shows in salaries, referral bonuses – Crain's Detroit Business 
Accounting professionals in the Detroit area are in such demand that some salaries are on the rise, and signing bonuses are "booming," according to Crain's. "The toughest jobs to fill, recruiters and accounting types say, are tax managers and experienced auditors, those with three to five or more years of experience. Staff accountants and financial analysts also are heavily recruited," the article said.
Of course, Sageworks folks have shared several Tweets of interest to accountants, too. Among the posts we have shared recently:
6. Networking
How to master small talk and help your accounting practice 
7. Cross-selling
How accountants can cross-sell their services to existing clients
If you're on Twitter, let us know about interesting accounting-related Tweets by following us at @Sageworks and Tweeting at us. 
For more information on improving your firm's presence on social media, listen to a free on-demand webinar, How to Generate Leads Through the Web.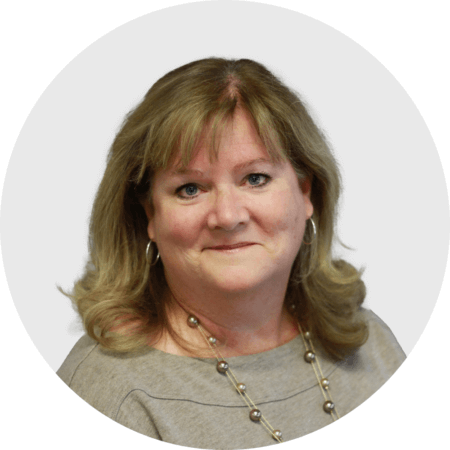 Mary Ellen Biery
Senior Strategist & Content Manager
Mary Ellen Biery is Senior Strategist & Content Manager at Abrigo, where she works with advisors and other experts to develop whitepapers, original research, and other resources that help financial institutions drive growth and manage risk. A former equities reporter for Dow Jones Newswires whose work has been published in