UCC revisions highlight ongoing guidance changes for financial institutions
The first major changes in more than a decade to many states' requirements for UCC (Uniform Commercial Code) filings took effect recently, highlighting one of the many credit-risk management issues that financial institutions deal with on an ongoing basis.
Constantly changing rules and guidance can make it challenging for banks and credit unions to keep up with requirements and best practices when it comes to documentation in loan files and other aspects of credit administration. Indeed, several financial institutions indicated in their responses to Sageworks' survey on recent federal safety and soundness examinations that outdated or missing documentation in loan files was a source of criticism or scrutiny from examiners.
Twenty-nine states and Puerto Rico have enacted recommended changes to the UCC Article 9, according to the website Credit Today. Lawmakers in seven other states and the District of Columbia have introduced changes to UCC Article 9, which provides a way for creditors to protect their financial interests in equipment, products and other personal property of borrowers. Some of the changes relate to new forms and additional information that can provide increased protection for creditors.
"It all comes back to having good information available at your fingertips," said Kevin Johnson, vice president of financial markets for Sageworks. "Whether it's dealing with these types of changes, dealing with stress testing requirements coming down the regulatory pike or dealing with changes in the methodology for calculating the allowance for loan and lease losses, it all starts with having the policies and procedures in place so that you can gather and compile meaningful data on your borrowers as quickly as possible."
"Every time there's a change in the rules and the guidance, it can be a challenge if you're in a manual environment, such as one based on spreadsheets, because you have to update things yourselves," he said. Automated portfolio loan administration systems can be updated to include any new requirements and to create "ticklers," or reminders, of document exceptions related to the changes.
"Reducing the administrative workload related to ongoing changes in guidance and regulations means it's easier to satisfy those requirements," Johnson said.
To learn more about common areas where inconsistency in data can creep into a bank, download the whitepaper Inconsistency with Financial Institution Data & Analysis.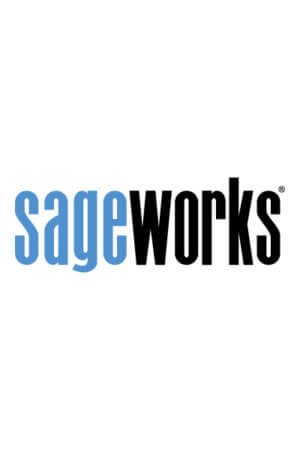 Sageworks
Raleigh, N.C.-based Sageworks, a leading provider of lending, credit risk, and portfolio risk software that enables banks and credit unions to efficiently grow and improve the borrower experience, was founded in 1998. Using its platform, Sageworks analyzed over 11.5 million loans, aggregated the corresponding loan data, and created the largest