Use technology to make the most of your accounting firm's staff
As the Wall Street Journal recently noted, some companies in recent years have cut entry-level jobs in order to restrain costs. Other employers, including some accounting firms facing staffing challenges, expect lower-level hires to handle duties that might formerly have been performed by workers with more experience.
"Everyone gets pushed up the food chain," Sageworks Chairman Brian Hamilton told The Journal.
At the same time, retaining valuable employees – especially those with leadership potential — is a top concern among many accounting firms. Smaller accounting firms, especially, may be battling the perception that they are unable to offer top talent sufficient opportunities to grow professionally or to obtain experience offering a range of client services.
Leveraging technology can help accountants address all of these challenges while helping firms protect or enhance their profit margins, according to Sageworks consultant David Doorley. 
"Some technology makes it easier to allocate staff time more efficiently and to groom newer associates for the more complex tasks they desire," he said. "That's really important when bigger firms may be promising associates more opportunities to get into management or to dive into certain practice areas."
For example, many firms using ProfitCents, Sageworks' suite of online financial analysis solutions, find it helps them identify talent and prepare those associates for greater responsibilities. ProfitCents provides cloud-based automated financial analysis that easily generates customizable, deliverable financial-analysis reports showing clients how they stack up to peers in their industry. Thousands of accountants and business consultants use the ProfitCents solutions to win new clients and open up new opportunities for consulting engagements with their existing clients.
"Some accounting firms allow less experienced staff accountants to enter a client's information into ProfitCents and run reports, which will automatically identify strengths and weaknesses of the client's financial performance," Doorley said. "The staff accountant will then be asked to review the report and highlight the areas that might be opportunities for new business advisory services engagements with that client."
Another option is to allow the junior staffer the opportunity to use the ProfitCents reports to run a meeting with a longer-term client to go over financial performance and options for improvement. "This is great experience for the associate, and some clients will actually benefit from hearing a different voice and having someone with a different perspective offering ideas," Doorley said.
Accountants who are newer to the firm often like both the technology-focused approach and the opportunity to delve more deeply into a client's issues. Staff can also use ProfitCents' projection and forecasting tools to create "what if" scenarios to show a client, for example, how speeding up accounts receivable collections by a day or two could impact cash flow over the course of a year.
"The firm's partners get a better idea of which accountants have the personalities, skills and drive to excel, and the newer staff accountants receive a better indication of the types of opportunities they may have ahead," Doorley said.
For more information on using ProfitCents to cross-sell accounting services, watch a walk-through, or download the free checklist, "How to Cross-Sell Accounting Services."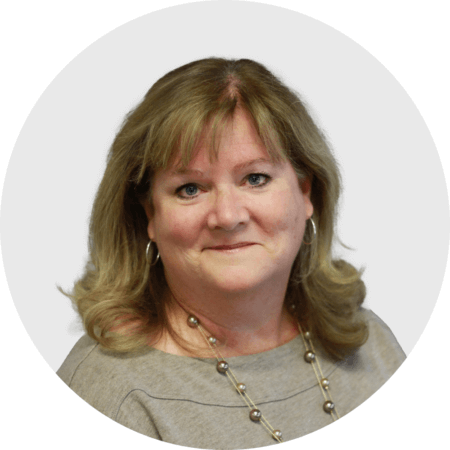 Mary Ellen Biery
Senior Strategist & Content Manager
Mary Ellen Biery is Senior Strategist & Content Manager at Abrigo, where she works with advisors and other experts to develop whitepapers, original research, and other resources that help financial institutions drive growth and manage risk. A former equities reporter for Dow Jones Newswires whose work has been published in