Using industry data to help restaurant owners
Wouldn't you like to know if you are doing a good job? Business owners don't have the luxury of a grade school teacher to hand out gold stars, but they do have you: their advisor. Accountants have a unique opportunity to help restaurant owners run their businesses better by incorporating industry benchmarking data to give clients perspective. Your financial training, experience and insight – coupled with restaurant industry data — can help business owners better understand the performance of their restaurant and can further develop your role as a trusted advisor.
Like other business owners, restaurateurs have more work than can typically be done in a day, so they often "can't see the forest for the trees." They are setting schedules for cooks and wait-staff, ordering supplies, processing payments and worrying about whether the next dinner service will be successful.
So much data bombards them on a daily basis that it may be difficult to look at the bigger financial picture without some help. For example, while owners constantly see pricing for their food and beverage supplies as they reorder, they may benefit from someone helping them see expenses compared to their peers to know if they are making good decisions in their businesses. Or they may have an incomplete understanding of what factors are influencing their cash flow week in and week out.
Restaurant industry data provides clarity
As the restaurant's accountant, you can add value to the relationship by helping owners see the "so what" from the financial figures. For example, financial analysis software that converts routine financial statements into narrative reports can quickly provide restaurant owners with the company's financial condition at a glance and offer tips for improving financial metrics. Furthermore, by incorporating restaurant industry data, you can show how the client compares with peers, providing perspective and opening doors to advisory opportunities.
Sageworks recently conducted a financial statement analysis of full service restaurants (NAICS 722511) and found that on average, sales increased by 1.8 percent for the 12 months ended Jan. 9. In the previous comparable period, average annual sales growth was 5.3 percent.
Maybe your restaurant-owner client has experienced stronger sales than peers. Simply showing those comparisons and asking what the owner suspects is behind the outperformance will add value to the client relationship.
The Sageworks industry data also showed that net profit margin for full-service restaurants increased on average to 6.1 percent in the 12 months ended Jan. 9, compared with 3.3 percent net profit margin in the preceding comparable period. Business owners often worry about how they are performing financially relative to peers, and showing industry averages for profit margin can spark conversations about factors that influence profitability and how to improve performance.
Using industry data with clients
Some accountants use industry data to develop a niche business in their accounting firms, focusing on restaurant franchises or mom-and-pop dining facilities. Accountants who are generalists don't have to be experts in the restaurant industry to be able to help, either. With financial analysis software that generates a narrative report from a company's financials, you can see industry-specific tips in plain language. All you have to do is customize a few pieces of the report, if desired, and mail or present the report to the client. It includes graphs and charts that make it easy for your client to see the big picture.
Sageworks Chairman Brian Hamilton has often said that one of the most difficult aspects of being an entrepreneur is the sense of isolation that many business owners have as a result of a lack of peers or reference groups that can provide them feedback. An accountant is someone who already knows something about the business and can offer perspective, either based on your experience working with other restaurants or based on your review of their financials. In this way, the accountant can minimize the owner's feelings of isolation and reinforce the trusted advisor role.
Additional Resources
Whitepaper: Using Industry Data to Find Your Niche in Accounting
Webinar replay: De-mystifying the Cash Flow Discussion
Advise Clients Confidently
Help businesses generate cash and improve their overall financial performance with ProfitCents, a web-based suite of financial analysis and benchmarking solutions. Learn more >>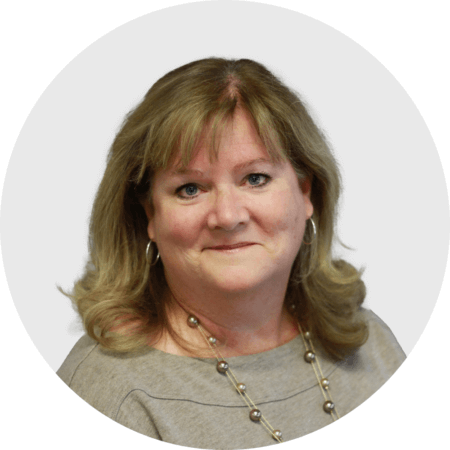 Mary Ellen Biery
Senior Strategist & Content Manager
Mary Ellen Biery is Senior Strategist & Content Manager at Abrigo, where she works with advisors and other experts to develop whitepapers, original research, and other resources that help financial institutions drive growth and manage risk. A former equities reporter for Dow Jones Newswires whose work has been published in