Video: How to prepare for valuation industry growth
Industry research suggests that much of the growth in the business valuation industry is due to baby boomers retiring, with the intent to sell their businesses. While growth is superficially appealing, many firms need to consider if they are prepared to meet the increased demand for those valuations. Like most things in business, preparation activities create cost to the company, and the challenge for firms becomes how to grow profitably.
Key considerations arise during firm growth:
• Finding and hiring the right people who can grow your firm
• Scaling existing processes efficiently so that realization rates don't decrease
• Leveraging technology to increase productivity and efficiency
Finding and hiring the right people who can grow the firm


Hiring can be a daunting task, particularly for small to medium-sized business that may lack an internal HR team or recruiting agency. In our conversations with valuation professionals, we've observed a few tactics that can help.
First, reach out to your personal network through calls, emails and meetings. Personal recommendations can be valuable because the "matchmaker" has the unique ability to know both your needs and the candidate's experience. Be cognizant that some of the recommendations you'll receive may be biased, but a solid interviewing process will assist in weeding out some candidates that aren't a great fit.
Second, leverage networks of organizations like the AICPA to find someone with accounting or business valuation experience. Some groups will even have job fairs where you can present your hiring needs. Sometimes job fairs are expensive to attend, so you may consider attending the fair to network without paying for a booth.
Lastly,
LinkedIn
paid job postings can be both effective and inexpensive. Run a paid job posting to a targeted audience of your choosing. As people apply, sort resumes based on how qualified the candidates appear on paper.
Scaling existing processes efficiently so that realization rates don't decrease
How closely do you measure the hours spent per engagement? Spending extra time here and there sometimes can net positive for long-term client relationships, but the reality is that your time is valuable. If you're charging for 40 hours and working 50, you might want to
reconsider how you're billing
.
This scenario becomes significantly more challenging during firm growth phases. During growth, hiring, training and general admin can take longer. Even if you're working the exact number of hours that you're billing, you may not be able to bill as many hours. Firms start to see efficiency as an opportunity to scale, without reducing the quality of your work.
To start, map your processes. A simple sketch, with input from stakeholders in your company, is enough to align your approach. Once the process map is drafted, agree on any checkpoints such as internal approvals, key decisions during the engagement, or important client conversations.
Once your firm's processes are mapped, note where you can make steps more efficient. Can you encourage your team to make decisions faster? Can you enable staff to make decisions with less oversight? Can you give your team
technology solutions
, new document management procedures, or other tools that will save time and increase firm output?
Leveraging technology to increase productivity and efficiency
With a variety of technology solutions available to businesses, from Google Docs to Salesforce, companies looking to scale their processes can feel caught between too many options. Technology has the ability to enable firm growth and increased realization rates, but only if it's used properly. At Sageworks, for example, our training sessions with our Consulting Team are included with every purchase at no additional cost. We understand that new technology platforms – no matter how easy they are to use – take time to incorporate into a firm's daily routine. 
The video below provides stats and key insights behind the growth in the valuation industry and how firms can leverage technology to take advantage of the boom.
Consider these three points in planning for growth as your firm looks to the future.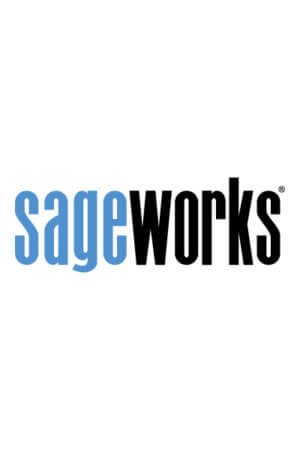 Sageworks
Raleigh, N.C.-based Sageworks, a leading provider of lending, credit risk, and portfolio risk software that enables banks and credit unions to efficiently grow and improve the borrower experience, was founded in 1998. Using its platform, Sageworks analyzed over 11.5 million loans, aggregated the corresponding loan data, and created the largest