What teens can teach advisors about technology
I often find my teen-age son sprawled across the couch, watching YouTube videos on his tablet.
"Whatcha doing?" I'll ask.
"Watching a documentary about whales," he'll sometimes say. Or,
"Watching a video about a videogame."
The truth is, today's teens spend a lot of their "down time" being entertained by watching short videos on YouTube. Instead of watching reruns on TV or scrolling through Facebook, they spend their leisure time watching "Recommended for You" videos or the "Up next" videos that automatically play if you wait too long to exit the window. They expose themselves to a wide variety of videos that pique their interest or happen to make it into their queue.
Granted, they also spend a fair amount of time texting, Snapchatting or using (insert next big app here) to socialize with friends. But the time they spend watching videos is also time spent learning – whether it's learning how to move past the next level on a videogame or how to master a skateboard trick.
It's easy to dismiss this activity as "vegging" or a waste of time. But in many cases, they are learning valuable information that either expands their perspectives or solidifies their current understanding of a topic or a task. In some ways, accountants, business advisors and others who are looking to leverage technology would do well to follow the example.
Many young people turn first to YouTube when they're looking for a quick way to find out how to do something new, and advisors can, too.  Search "Excel spreadsheets" on YouTube, and 4.7 million results pop up in an instant. "QuickBooks Online tutorial" generates more than 200,000 results.
These videos and the millions more like them can help professionals fully leverage the technology they already have.
Why don't accountants and other advisors always leverage their existing technology? It's common for technology shoppers to learn about the solution before they buy it and then to seek an introductory overview immediately after the purchase to ensure they can use it to do what they minimally need to accomplish. But technology buyers are often too busy to seek or accept follow-up instruction so that they take advantage of all of the capabilities. We've probably all researched new smartphones before a purchase, gotten the quick tutorial during the purchase, and then been "too busy" to learn how to use all of the time-saving capabilities.
Only the true champions of a technology within the firm will learn it well enough to know all of the tricks and tips that generate ROI. If they don't have a way to share their findings regularly with other staff, the knowledge ends with that person.
Videos are also an excellent way for business advisors to learn about new technology options that can help them expand into new service areas, attract new clients and deepen relationships with existing clients. Technology vendors, universities, nonprofits and others are producing scores of videos every day, and many of them may offer products or simple advice that helps solve a current challenge or teaches a new approach.
Take time to set up a YouTube account and subscribe to a few channels that are of interest to you, personally or professionally. As you search for videos and watch more of them, YouTube will suggest additional videos on related topics, and you'll learn of new resources. To save time, filter query results by rating, relevance or date so that you get the most trusted, most pertinent or most recent videos at the top of the results list. You can mark videos for later viewing so that the next time you have a 4-minute window, you can learn something new that will help you tomorrow.
Meanwhile, don't forget to occasionally watch a video about a whale or find a video that can inspire you, like this one, featuring an economist from MIT talking about how automation allows people to focus on the most meaningful work:
Additional Resources
Checklist: 5 Technology Issues When Considering a Merger
Practice Aid: Business Technology for Firm Efficiency
About ProfitCents
ProfitCents helps thousands of accounting firms and business consultants acquire and retain clients through differentiated, high-value services. Build or strengthen an advisory practice, leverage robust benchmarking data or streamline the audit process. Learn more by watching a brief overview video.
Image credit: Team UI8 via unsplash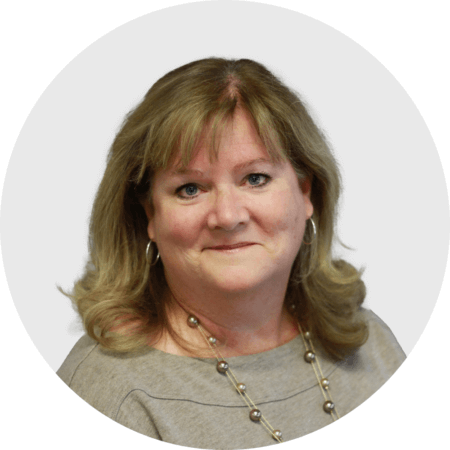 Mary Ellen Biery
Senior Strategist & Content Manager
Mary Ellen Biery is Senior Strategist & Content Manager at Abrigo, where she works with advisors and other experts to develop whitepapers, original research, and other resources that help financial institutions drive growth and manage risk. A former equities reporter for Dow Jones Newswires whose work has been published in