What's keeping your firm from providing advisory services?
For at least a decade, the accounting profession's thought leaders have preached the need for accountants to grow advisory services, and many firms would like nothing more than to reduce their reliance on tax returns and other compliance services to generate revenue.
However, many firms are "struggling with the mindset, skill set and tool set" to grow services that provide insight into their business clients' performance and provide foresight to help the clients develop improved strategies, according to consultant L. Gary Boomer, CPA, CITP, CGMA.
In a recent article for Accounting Today, Boomer highlighted 10 keys for accountants to – as he says — "set the stage for innovation and game-changing performance" by their clients. These are the significant changes that are needed for accounting firms to take advantage of advisory services opportunities. "I believe it is transformational, rather than simple change management," he wrote in the article.
These keys include a leader who is a champion of providing advisory services, and a team where every member adds value. If firms don't have the skill sets needed, Boomer says, management should identify the skills and cultivate them.
Communication is a common theme among the keys Boomer identified as necessary for accounting firms to grow their advisory services. He believes the roadmap or plan for providing advisory services should be communicated to the entire firm, but communication is also important as it relates to clients, he wrote. Clients need to know more about services that are available and how pricing of those services is connected to value. One way to bolster communication with clients that can lead to advisory services is to ask more questions. As consultant Allan Koltin said in the Sageworks eBook, Next-Level Accountants: Your guide to growing a firm of trusted advisors, accountants who ask questions that uncover business challenges engender loyalty and cultivate more advisory services.
Download Your Free Guide to Growing a Firm of Trusted Advisors
Technology is another common theme in Boomer's list of 10 keys to growing a firm's advisory services. Boomer noted that recent advances in software applications allow accounting firms to automate more of their processes, which can help firms to integrate tasks in a systematic way for a clear purpose. The cloud is playing an essential role as it provides "greater collaboration, improved efficiency and less friction in integration," he wrote.
Jody Padar, author of The Radical CPA: New Rules for the Future-Ready Firm and another thought leader featured in Next-Level Accountants, is a champion of taking advantage of time-saving technology in order to create time and capacity for offering advisory services. As she has noted, once the routine, compliance-related services are streamlined, accountants have more time to recognize and anticipate business owners' needs.
Learn more from Boomer's list of important requirements for providing advisory services by downloading the practice aid, "10 Keys to Growing Advisory Services." And to get more details on how to unlock your firm's growth potential with advisory services, register for a Sept. 20 Sageworks webinar featuring Joseph Tarasco, CEO of Accountants Advisory Group, and Nancy Damato, president of Accountants Advisory Group.
Image (modified) credit: Ada Gonzalez via Flickr CC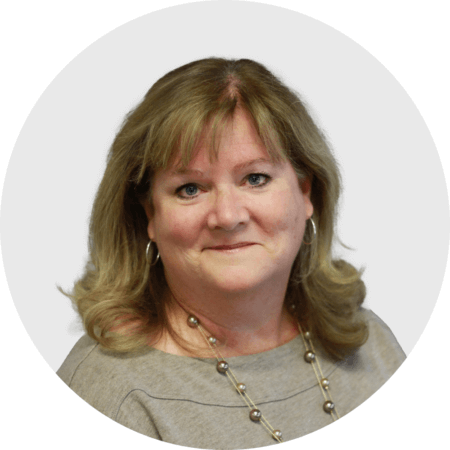 Mary Ellen Biery
Senior Strategist & Content Manager
Mary Ellen Biery is Senior Strategist & Content Manager at Abrigo, where she works with advisors and other experts to develop whitepapers, original research, and other resources that help financial institutions drive growth and manage risk. A former equities reporter for Dow Jones Newswires whose work has been published in