Which are America's healthiest credit unions?
For many people, trusting another party with their hard-earned money can be an anxiety-inducing experience. Whether it is securing funds in a checking or savings account, or investing in a retirement fund, many Americans need a sense of security that comes with an outstanding experience from their financial institution. Credit unions often prioritize providing that security blanket through a positive banking relationship.
Prior to the financial crisis, most banking consumers didn't give a second thought to whether their financial institution was considered healthy. Now, while it's rare that consumers Google quarterly call reports, there remains a sense that some institutions – big or small – may be more likely to fail than others.
Following the release of Sageworks Bank Information's list of America's healthiest banks by region in March of 2015, the company recently examined the health of their credit union (CU) counterparts. The list – America's healthiest credit unions – names the top 50 CUs that stand out from the pack with an exceptionally low Texas Ratio. Nine credit unions share the top spot in the ranking, all with a Texas Ratio of zero – Cranston Municipal Employees Credit Union in Cranston, RI; SM Federal Credit Union in Mission, KS; Vision One Credit Union in Sacramento, CA; Chabot Federal Credit Union in Dublin, CA; Tacoma Longshoremen Credit Union in Fife, WA; Self Reliance Federal Credit Union in Clifton, NJ; California Lithuanian Credit Union in Santa Monica, CA Northwestern Mutual Credit Union in Milwaukee, WI; and New Hampshire Federal Credit Union in concord, NH.
Texas Ratio is a key performance indicator in the banking industry, used to assess an individual credit union's health as it relates to credit quality. The ratio gauges a financial institution's ability to cover its bad debts with its total capital and allowances. The Texas Ratio is determined by first dividing the credit union's Non-Performing Assets (sum of Loans Delinquent 60+ Days, Total Foreclosed and Repossessed Assets) by the sum of Total Net Worth and Loan Loss Reserve (ALLL). The Texas Ratio for a credit union differs slightly from that of a bank, in that a credit union considers a loan delinquent after 60 days of nonpayment rather than 90 days of nonpayment. Generally, across all financial institutions, a Texas Ratio between 0.5 – 1.0 is a warning sign, and a ratio greater than 1.0 indicates that the bank or credit union is potentially in danger of failure.
Each credit union highlighted on the list has a Texas Ratio of less than 0.003, which indicates a very healthy institution. The list of 50 includes a diverse group of credit unions geographically, spanning to the tip of the East Coast in Maine, to 13 institutions in California (the best-represented state on the list). The list also includes 1 credit union located in Hawaii, which is home to only 30 total CUs with more than $50 million in Total Assets. Aside from geography, the credit unions making the list ranged in asset size from $52 million to $8 billion. The average asset size of the CUs included is $307 million.
Many of the credit unions featured also serve a niche customer base (such as those catering to customers in the education or emergency services fields) and sometimes are unique to the area of their headquarters. For example, the number 27 ranking institution, Alaska Airlines / Horizon Air Employee Federal Credit Union, serves members that work out of, or are paid from, those airlines' home base in Seattle, Wash. Memberships there can also extend to family members of employees and retirees of the airlines.
The dataset was researched through Sageworks Bank Information.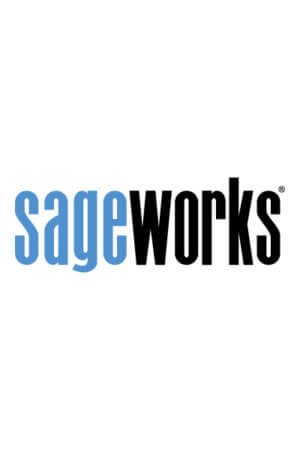 Sageworks
Raleigh, N.C.-based Sageworks, a leading provider of lending, credit risk, and portfolio risk software that enables banks and credit unions to efficiently grow and improve the borrower experience, was founded in 1998. Using its platform, Sageworks analyzed over 11.5 million loans, aggregated the corresponding loan data, and created the largest