Whitepaper: How routine client meetings could fuel a business valuation practice
The following is an excerpt from the Sageworks whitepaper "How Routine Client Meetings Could Fuel a Business Valuation Practice".
Routine meetings with business clients, such as those ahead of or after tax season, tend to cover housekeeping items related to preparing financial statements, tax payments or tax returns. These routine customer touches provide rich opportunities to generate new engagements that help spread the workload throughout the upcoming year. This whitepaper discusses approaches for connecting clients with a firm's valuation services and for developing relationships that go beyond compliance work. It also outlines strategies for ensuring the firm is appropriately scaled to handle growth in this practice area. 
Accountants preparing for routine meetings with business clients may be focused on communicating a checklist of documents or information that will be needed in order to prepare financial statements or tax returns. Understandably, the accountant's near-term goal is to make the upcoming tax season proceed smoothly. Longer-term priorities related to growing the firm, however, can be addressed if accountants use this unique time with clients to cultivate additional valuation engagements.
Accountants heading into tax season may question the wisdom of trying to generate additional engagements this time of year. However, research has provided some important reasons to combat the "I'm too busy to change" mentality, especially as it relates to incorporating discussions regarding valuation services.
First, business clients want and expect proactive advice from their accountants, and periodic meetings help focus the client on the long-term strategy and value of the business. Business planning and business strategy are among the top 5 services desired by small and medium-sized business owners already engaging or planning to engage a CPA, according to a survey by technology consultant Sleeter Group. In addition, failing to provide proactive advice can get accounting firms fired, the survey found. 
A second reason to use client meetings to fuel valuation business is that doing so addresses two central concerns of accountants: workload compression and the fear of becoming irrelevant. Addressing workload compression is a top issue for accounting firms of all sizes, according to the AICPA's Private Companies Practice Section's annual survey. Even if accountants are too overworked during tax season to take on immediate valuation engagements, they will take important steps toward spreading out and diversifying their workloads by starting the dialogue with clients about business valuations. Another top issue for accounting firms is what Accounting Today called "the nightmare of irrelevance." Editor-in-Chief Daniel Hood describes this as "the worry that the profession is dropping behind not just its clients, but the world as a whole, seeing its core services rendered obsolete by technology, their value to clients plummeting."
Read more by downloading the free whitepaper from Sageworks.
Additional Resources
Infographic: Closing Deals with a Defensible Value
Checklist: 5 Ingredients for a Successful Business Exit

Sageworks Valuation Solution
Sageworks Valuation Solution is a web-based, business valuation solution that helps firms streamline workflow, scale existing processes and increase realization rates. Explore features and benefits by watching a one-minute walkthrough video.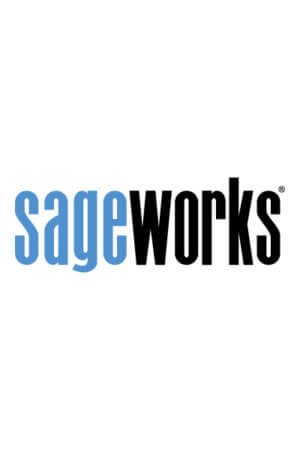 Sageworks
Raleigh, N.C.-based Sageworks, a leading provider of lending, credit risk, and portfolio risk software that enables banks and credit unions to efficiently grow and improve the borrower experience, was founded in 1998. Using its platform, Sageworks analyzed over 11.5 million loans, aggregated the corresponding loan data, and created the largest