Whitepaper: How technology is changing the way firms operate
The following is an excerpt from the Sageworks whitepaper "The Automation Revolution: How Technology is Changing the Way Firms Operate".
As consumers adopt the latest technology,
businesses must do the same in order to
provide services and customer experiences that
align with today's technology. The feeling of visiting a
financial services firm – or any business – and seeing an
outdated website or paper contracts instead of electronic
signatures can leave the impression of outmoded
qualifications or poor service when technology is now
playing a larger role in customer experience. When
businesses don't adopt technology, they can lose their
competitive advantage. Whereas, when technology is
adopted, the benefit becomes clear both in increased
efficiency and in better service. These benefits lead to a
more productive team and satisfied clients, which can, in
turn, drive profitability. 
After nearly 20 years of providing automation technology to financial
services firms, Sageworks has taken part in significant changes in the
way businessses leverage technology. This whitepaper discusses the
opportunities facing firms and the implications when technology is not
adopted. 
Today, technology is progressing so quickly that "innovation" is a buzz
word. Bloomberg created an innovation index to monitor the world's
progress. Innovative businesses are continually ranked by Forbes,
FastCompany, Inc. and other national media companies. As web 1.0
shifted to 2.0 to social networks to big data to the internet of things,
society barely blinks when the latest tech gadget is released. As the
standards of technology move forward and as consumer preferences shift,
businesses must keep up to remain competitive. 
As computers and applications effectively become smarter, nearly every
software offers advice, computes financial formulas to produce answers
or adapts to your behavior and preferences. Businesses scour the market
to determine which solution will help them attract new business,
increase operational efficiency or manage priorities more effectively. The
predictive outcome of software-enabled data analysis can identify market
opportunities as quick as it can find high performing new hires. Above all,
employees are seeing a shift in where their time is spent. 
The modern business is a sophisticated, technology savvy organization.
Simple, daily tasks like reserving a conference room at your office or
saving important documents leverage web-based technology often
driven by multiple servers across the country – if not the world. Investors
and entrepreneurs are fueling the technology craze, creating powerful
solutions to address even the most mundane business challenges. From
critical customer service roles to accounting, sales and marketing,
technology is playing a bigger and bigger role in business every year. 
Yet, with all that technology offers, human decision making still plays a
critical role in the future of an organization. Businesspeople wake up every
day looking for customers and finding ways to improve their offering, so
what if they dedicated more time to planning for the future?

Read more by downloading the free whitepaper from Sageworks.
Additional Resources
Infographic: 6 Things to Know About Buy-Sell Agreements
Whitepaper: Generating an Accurate Business Valuation

Sageworks Valuation Solution
Sageworks Valuation Solution is a web-based, business valuation solution that helps firms streamline workflow, scale existing processes and increase realization rates. Explore features and benefits by watching a one-minute walkthrough video.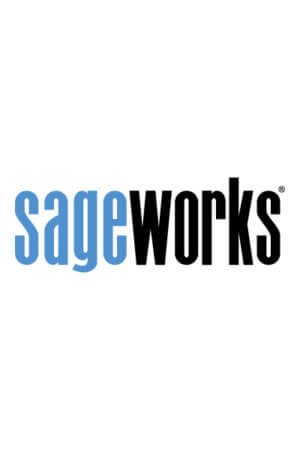 Sageworks
Raleigh, N.C.-based Sageworks, a leading provider of lending, credit risk, and portfolio risk software that enables banks and credit unions to efficiently grow and improve the borrower experience, was founded in 1998. Using its platform, Sageworks analyzed over 11.5 million loans, aggregated the corresponding loan data, and created the largest