Why seat-of-the-pants marketing is bad for accounting firms
What drove your accounting firm's most recent marketing efforts? Did you see a rival firm's new brochure and think, "We, too, need a new brochure"? 
Did you personally get a newsletter from a lawyer or other professional services firm and admit your firm should also be doing something like that?
When "we too" or "me too" is the central force behind your accounting firm's efforts to win new clients, you're passing up two important things: Control and the ability to measure effectiveness. 
"You wouldn't do your finances or your hiring and human resources by the seat of your pants," says marketing expert Bonnie Buol Ruszczyk. "In the same way, you shouldn't take that approach to marketing."
Ruszczyk, president of bbr marketing, says many accounting firms understand the general need to get the word out about their firm, its principals and its specialties, but they may not fully appreciate or feel comfortable with marketing. "They went to school to be accountants, not marketers, after all," she says. Developing a marketing plan is not billable work, so accountants may initially see more value in spending time on clients' work than on internal strategy aimed at developing new business.
As a result, they begin talking marketing tactics before they have a strategy. They start spending money or staff time on marketing projects that may or may not be effective – reinforcing the notion that marketing is overhead rather than a revenue generator.
"While it takes some time and thought to go through the planning process, you will get a higher return on your investment and have stronger agreement within the firm that you're moving in the right direction if you have a marketing plan," she says. "In the long run, it will bring in more billable work, more clients, and it will allow the firm to grow at the pace you want."
Ruszczyk says creating and implementing a marketing plan involves three steps:
1. Analyze external and internal factors 
2. Identify marketing objectives and 
3. Map out and execute tactics.
A marketing plan defines what the firm will do over time, typically one to two years, to secure its place as a recognized company in the industry. "It should be a frequently consulted road map for how you're going to make customers and prospects aware of your products and services on a continual basis," she says.
Analyzing the accounting firm's services, competition, clients and differentiators helps put partners on the same page regarding the benefits of marketing. Identifying specific objectives of the marketing efforts and mapping out how they will be accomplished builds in accountability to measure effectiveness.
"It gives you a roadmap from which everybody can work so that you don't have one partner wanting to go down this road and another wanting to go down this one so that the marketing person is pulled in different directions," she says. "And it allows you to go back and make sure you're on target. It gives you something to measure against so that six to 18 months down the road you can determine how effective it has been."
For a roadmap and practical advice on developing and using a marketing plan, listen to a free on-demand webinar featuring Ruszczyk and Sageworks, "How to create and implement a marketing plan for your accounting firm."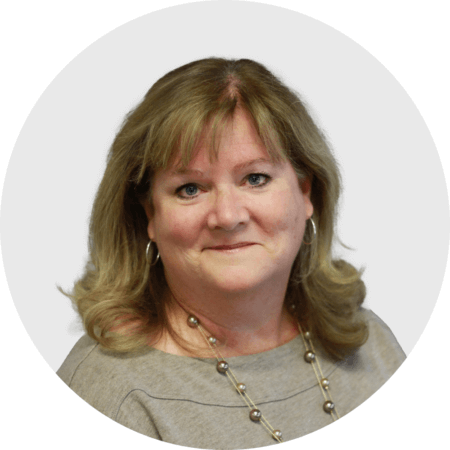 Mary Ellen Biery
Senior Strategist & Content Manager
Mary Ellen Biery is Senior Strategist & Content Manager at Abrigo, where she works with advisors and other experts to develop whitepapers, original research, and other resources that help financial institutions drive growth and manage risk. A former equities reporter for Dow Jones Newswires whose work has been published in