Why should accountants specialize?
Many accounting firms believe that in order to generate as much business as possible, they must be generalists. They may prefer to focus on a handful of industries or offer a narrower range of services, but they worry that doing so could cost them revenue and financial security. As a result, when it comes time to tell prospects what sets the firm apart, these accountants may say, "We offer excellent, personalized service," or "We have decades of experience in a variety of industries."
These pitches may work for some clients, but imagine being able to say, "We're the only accounting firm in this city that specializes in restaurants," or "We specialize in providing succession planning to physicians." In many cases, having an expertise can actually make it easier for you to generate leads.
Jean Caragher, contributing author of "Bull's-Eye! The Ultimate How-To Marketing and Sales Guide for CPAs" and president of Capstone Marketing, has identified several advantages for generating leads that can be tied to specialization, including the following:
• You can focus your marketing dollars on specific niches rather than taking a "shotgun" approach that spreads thin both you and your resources.
• You can use basic market-research techniques to identify prospects and potential niches (such as industry, sales or number of employees, geographic area) and figure out which is most attractive or attainable.
• You don't have to let geography limit your practice, so you can leverage your skills and services to build your client base elsewhere. Even if your local community is having an economic downturn, certain industries may be bucking the trend, and you will be better able to follow that business.
Another advantage related to generating new business is that when you focus on a few industries, you can join trade groups for those industries and focus your networking efforts on meetings or conferences affiliated with those associations. If your specialty is providing accounting for chiropractors, you may be able to meet and reach hundreds of prospects at one meeting. Compare that to attending a local chamber of commerce function!
Specializing in an industry could also make it easier for you to secure word-of-mouth referrals. Having a specialty label generates a certain level of credibility by itself, and clients who are happy with your services will think of you first when the topic of financial planning comes up at social gatherings or professional events with their peers. You can be seen more as a provider of value-added advisory services and less as a number-cruncher whose services can be obtained from multiple sources.
Sageworks' ProfitCents has several resources to help accountants identify and develop niches. With access to industry data, accountants can analyze the  financial performance of an industry and compare it to previous years to identify insights around the industry environment and the challenges prospects in this industry might be facing.  This can help you decide which industries might benefit most from your services or which might be more likely to be willing to pay premium prices.
Once you've chosen a particular industry that you'd like to pursue, you can use sample industry score cards to show prospects you understand their industry and will be able to help them identify where they may be lagging or leading peers. These summary reports can be pulled quickly and make excellent marketing materials to showcase your firm when marketing to prospects – even on short notice.
Sageworks' automated narrative reports also provide industry-specific tips for improving financial performance, and these tips vary based on your clients' financial data.
Finally, ProfitCents offers a team of consultants that help accounting firms and provide coaching, and a digital help center offers round-the-clock tips on practice management and development, including videos and tutorials on approaching clients about additional services and using Sageworks' reports with clients.
Join ProfitCents and Caragher for a free webinar on refreshing your accounting firm's marketing program. Or download a free whitepaper on finding your niche in accounting.
By Mary Ellen Biery, research specialist at Sageworks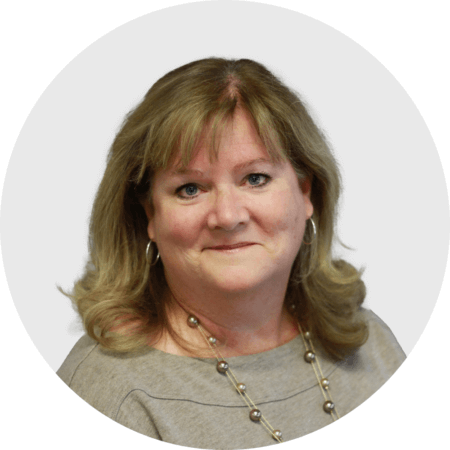 Mary Ellen Biery
Senior Strategist & Content Manager
Mary Ellen Biery is Senior Strategist & Content Manager at Abrigo, where she works with advisors and other experts to develop whitepapers, original research, and other resources that help financial institutions drive growth and manage risk. A former equities reporter for Dow Jones Newswires whose work has been published in