12 Metrics CPA firms should track
Lauren Prosser, Director of Professional Services, Sageworks Inc., wrote a recent guest column for AICPA discussing the key metrics firms should measure to operate at its highest efficiency. 
The Defining Dozen: 12 Metrics CPA Firms Should Track
This time of year, CPA firms are thinking and planning ahead for their busiest season. That makes now a good time to consider whether your CPA firm will be operating at peak efficiency. Is your CPA firm making the most of current relationships and doing all it can to expand into new ones? While there are many metrics CPA firms use to evaluate quantitative performance, here are 12 metrics than can provide more qualitative feedback. These metrics can help CPA firms measure their reach with clients and provide insight into how well processes already in place are helping to identify opportunities with clients.
1. Lifetime Value of a Client. This is essentially the sum of all revenues generated from the CPA firm's service offerings over the lifetime of the client. Certainly, most CPA firms want to know this metric and how it changes from year to year for the biggest clients. It's good to review how long these "A" clients have been with the firm and to monitor whether new service offerings have been introduced to those clients.
2. Cost of Client Acquisition. The AICPA estimates it costs 11 times more to bring in a new client than to keep an existing one, so studying this metric is a good reminder of those differences. Knowing this metric can also help your CPA firm evaluate how effective its efforts are to reach the target audience.
3. Client Retention Rate. Each CPA firm can't be everything to every client or potential client, so it's important to know which service offerings are most successful. Where is the firm keeping clients, and what patterns can help refine the approach to client services? Evaluating the retention rate for clients at 1-, 3-, 5- and 10-year intervals can provide insight into how to keep the relationship on solid ground.
4. Average number of services per client. Compare this alongside retention rates. As your CPA firm is more closely entwined with a client, it will be more attuned to their needs and can address a greater spectrum of the clients' needs. That can increase the retention rate exponentially.
5. Average number of top-client "touches" per month. Knowing this helps your CPA firm ensure its most important clients are constantly being contacted and that there are many avenues for identifying those clients' needs. Looking at this metric by partner and by industry can be used to improve internal communication so that partners excelling in certain industries can teach others.
6. Average client response time. If I were to ask a staff member, manager or partner in your CPA firm how quickly the firm strives to return calls, I should receive a consistent answer. That is the first step in developing a firm that is truly responsive to client needs.
7. Number of cross-selling opportunities vs. those won. A huge discrepancy between these two numbers can identify a need to develop training so staff can identify where client needs can be better served. Looking at this metric for various partners or industry practices can identify who at your CPA firm is really successful at cross-selling, fostering a team-oriented approach.
8. RFP win percentage, other proposal win percentage and pipeline win percentage (or pipeline conversion). As your CPA firm looks to bring in new clients, what venues have been the most successful? If RFP win percentage is low, what can you do to make your CPA firms' messaging more effective with the target audience? These metrics also help your firm refine messaging and offerings related to specific services. No CPA firm can be everything to everyone.
To read the full article and tips 9-12, please visit AICPA's website.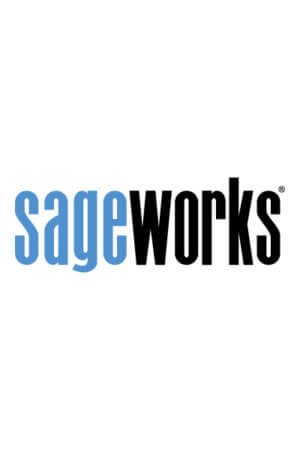 Sageworks
Raleigh, N.C.-based Sageworks, a leading provider of lending, credit risk, and portfolio risk software that enables banks and credit unions to efficiently grow and improve the borrower experience, was founded in 1998. Using its platform, Sageworks analyzed over 11.5 million loans, aggregated the corresponding loan data, and created the largest