2 Approaches for marketing advisory services in your accounting firm
Choosing the right clients is incredibly important when marketing business advisory services. Once you have completed the selection process it's important to alert your clients to your new services in a way that's informative without being pushy. When offering advice to prospective clients, we suggest you take one of these two approaches to marketing your new service:
The "Sticky Note" Method:
To get your clients' interested in your new value-added services, print a customized narrative financial analysis report and place a sticky note on top that says "I thought you might find this interesting." ProfitCents helps make this simple for you to where you can quickly take your clients' financial statements and create an easy-to-understand narrative report. Place this paper alongside the other accounting documents you prepared for this client from pre-existing obligations.*
This approach doesn't try to push a service but instead provides clients with a report about their business that can generate questions and open up the door to future consulting opportunities. While every client may not respond to the sticky note with an appointment request, some will, and the cost it takes to generate and print the report is very minimal.
The "Let Me Show You" Approach:
If you're looking for an approach that is more proactive than the sticky note method, try the "Let Me Show You" approach:
For this approach, discuss the client's past and projected future performance during an in-person meeting. Focus on two or three key points from your findings and use graphs and/or a brief narrative report to enhance your presentation. While this approach may take more time, cash flow projection software can dramatically increase your efficiency. This approach works best with your inquisitive and proactive clients; often times it will lead to higher margin consulting engagements.
Once you've marketed your services, it's important to have confidence in your new offering to maintain a long-term relationship with these clients.
To find out more about how ProfitCents can help you market business advisory services and grow your firm, visit sageworks.com/cpa.
*Note: If you are adding this report to a prepared tax return it is very important to clearly demarcate the end of a tax return and the beginning of any financial analysis. Make sure it is clear that the report is not part of the business financials or it may be construed as fact rather than advice. This may mean placing the paper in the same envelope as the prepared tax return you mail to your client but not within the actual tax return folder.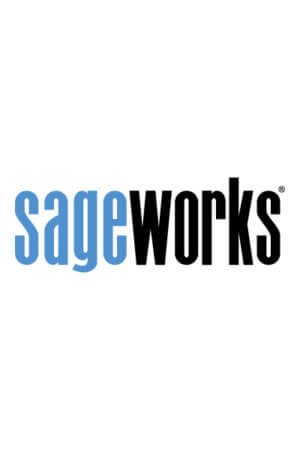 Sageworks
Raleigh, N.C.-based Sageworks, a leading provider of lending, credit risk, and portfolio risk software that enables banks and credit unions to efficiently grow and improve the borrower experience, was founded in 1998. Using its platform, Sageworks analyzed over 11.5 million loans, aggregated the corresponding loan data, and created the largest