2013 University report demonstrates difficult environment for new business financing
Pepperdine University tracks the quarterly demand for and access to capital for small and medium sized businesses. The school recently released their Second Quarter "Private Capital Access Index." This report, created through the responses of nearly two-thousand business owners, notes that nearly 60% of respondents believe the current lending environment to be difficult for businesses attempting to raise new financing; only one-third of those who applied for bank loans were able to procure the needed funds. 
Two especially important figures from the report were the PCA – Private Capital Access – and PCD – Private Capital Demand – indexes. The most recent PCA index decreased slightly from Quarter 1 of 2013, meaning that the difficulty experienced by businesses seeking financing decreased slightly. The PCD index showed a 3.3% increase in demand for financing between the first and second quarters.  Nevertheless, the report indicates that both indexes showed a weak demand for financing. 
The report also records that more than a fourth of the respondents sought financing from external sources during quarter 2. Some of the most common reasons for needing financing include growth or expansion, fluctuations in capital, or growing demand for company products or services. The report also noted that over 60% of businesses expected a difficult lending environment for at least another six months.
Additionally, the report studied satisfaction rates with lending sources. Pepperdine found that businesses raising money from "crowd funding, friends or family, grants, banks, or trade credit" are the most satisfied with their financing options. In contrast, venture capital or private equity groups were not as well reviewed by respondents. 
To read the entire report, visit the Pepperdine School of Business and Management here.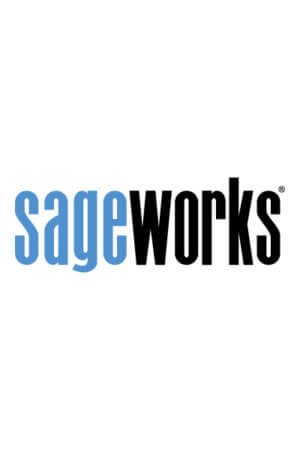 Sageworks
Raleigh, N.C.-based Sageworks, a leading provider of lending, credit risk, and portfolio risk software that enables banks and credit unions to efficiently grow and improve the borrower experience, was founded in 1998. Using its platform, Sageworks analyzed over 11.5 million loans, aggregated the corresponding loan data, and created the largest