3 Easy steps to get the most out of ProfitCents
In working day in and day out with accountants, we often hear that a main reason people subscribe to ProfitCents is to provide additional value to their clients. Accountants want to be able to help clients understand what their financial statements mean in the context of:
• How the business is currently doing
• What the business might consider changing, and
• Where the business' strengths and weaknesses lie, especially relative to industry benchmarks.
In other words, accountants aren't satisfied to simply hand over financial statements to their business clients only to have those documents filed away without the client putting to use the wealth of information statements provide that can help grow the business or run it more profitably.
ProfitCents makes it easy and efficient for accounting professionals to provide useful, financial analysis and feedback to business clients. Once a firm has subscribed to ProfitCents, however, it's vitally important that the firm has a plan for how to implement. Such a plan helps the accounting firm quickly start showing value to customers, creates a competitive edge for the firm and ensures the ProfitCents client maximizes ROI from the solution.
Here are three easy steps that many ProfitCents customers have found helped them quickly incorporate ProfitCents into the practice.
1.
Select someone from each service line to be the go-to ProfitCents person. Having one person drive the usage of ProfitCents for each service line helps ensure the firm gets the solution's full range of use. For example, the practice may have initially subscribed to ProfitCents with an eye toward offering value-added advisory services in the future, but analytical procedures solutions within ProfitCents can also help your audit team now. The go-to person will be the point person to coordinate group training with Sageworks and to be the liaison for sharing ideas and exchanging success stories about using ProfitCents.
Who that go-to person is and how many there are in the firm will depend on the size of the practice. A larger firm may have a business and development manager driving the overall use of ProfitCents, but a team member on the data-entry side may be the go-to person for a specific service area because they will be generating the reports. Look for someone at the firm or within a service line who typically has fresh ideas or welcomes new approaches. A smaller firm may opt to appoint a junior staffer or data-entry associate as the ProfitCents champion after a partner-level decision has been made to incorporate the solution.
2. Identify clients who could benefit from the financial analysis offered by ProfitCents. The key to getting the most out of ProfitCents is to begin using it, so don't worry at first about trying to use it for every client. Instead, start off by identifying a small number of clients that:
• You'd like to extend additional services to
• You'd like to generate more revenue from or
• You'd like to see more frequently.
Consider clients who:
• Have asked specific questions about their business or have otherwise shown interest in improving their financial performance or a willingness to learn.
• Have problems year in and year out with certain aspects of the business, such as managing cash flow.
• Only see you once a year. Does that list of clients include business owners who now use you for taxes but who could generate additional engagements for monthly or quarterly meetings to identify cost savings or improve inventory management?
Once you've identified a small group of clients, make a chart listing across the top your firm's various services (such as tax, audit, strategic forecasts and valuations). List the clients down the side so you can clarify which clients currently use which services. This will reveal areas where the client may have unmet needs so you can see exactly where to use ProfitCents reports and can track your progress cultivating those engagements.
3. Map out a plan for getting a ProfitCents report into the hands of those clients. Look at your calendar to see if you are already scheduled to meet with the client. Is this a face-to-face meeting or a phone call? If it's in person, set a deadline for generating a report ahead of that meeting so that you can present the ProfitCents analysis. Is it a phone meeting? Set a deadline for generating a report that you can use to bring up key areas of the business that need work.
If no meetings are scheduled, consider emailing a copy of an industry data report generated with ProfitCents, along with a note that offers to meet to talk about some of the report's findings. Or send the report with a note asking them if they have any questions about the report.
The ProfitCents reports provide a way to open up the door of communication. We'll talk more in a future post about how to tailor the reports to your clients. In the meantime, if you have any questions about implementing ProfitCents, please contact us at [email protected] or (866) 603-7029, or download a free checklist to help identify which clients can benefit most from your help.
Businesses want to turn to their accountants for advice, several studies have shown. Consider how much more willing they'll be to approach you for additional services if you have reached out with a customized narrative report that provides financial analysis. By following these three steps, your firm can take full advantage of all ProfitCents has to offer.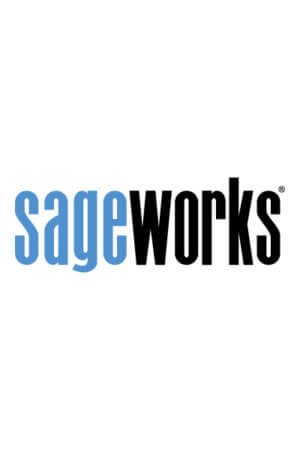 Sageworks
Raleigh, N.C.-based Sageworks, a leading provider of lending, credit risk, and portfolio risk software that enables banks and credit unions to efficiently grow and improve the borrower experience, was founded in 1998. Using its platform, Sageworks analyzed over 11.5 million loans, aggregated the corresponding loan data, and created the largest