3 scenarios that demand a valuation professional
While business owners are the captains of the ship, in many cases they operate leanly — with a small crew or perhaps no crew at all. With
more than 70 percent of all businesses in the U.S. owned by sole proprietors
, a significant number of people control their professional destiny, but may not have the skills or experience to steer their ship safely. "Nonemployer firms have turnover rates three times as high as employer firms," according to the
US Small Business Administration
. Disruption in the world of small business creates demand for services that help businesses succeed. For valuation professionals, helping businesses succeed can be both a passion and a profitable service.
To best leverage this information, how can a valuation pro pitch their services? And when is ideal to do so? Consider these three potential business scenarios that are primed for valuation services:
1) Growth companies and how to find them 
When a company plans an investment, it is generally an indication that the company is growing. The firm has generated, raised or borrowed enough cash, to afford an opportunity to improve the company. Furthermore, the thought of adding a new warehouse, moving to a bigger office, or even upgrading an existing facility suggests that the owner is planning for future success. And, of course, successful companies are the best type of clients. 
How does a valuation practice find expanding businesses? That isn't hard at all! 
Place a call to the local county or city offices and you'll find public records of building permits, purchased office space, and public incentive expenditures on organizations from non-profits to multimillion dollar firms. Staying abreast of local and regional business news will assist in recognizing companies that are expanding operations and may need a better understanding of their business's future. You might find that the local dry cleaner is opening new locations or that your favorite burger joint is launching a food truck. By catching companies early in the planning process, you can maximize the opportunity to sell valuation services. If you're wondering what a sales pitch might sound like in this scenario, read more in this post about
positioning and selling valuation services
.
2) Major investment completed, valuation needed 
Similar to the previous scenario, business owners who have recently made a major investment in their company can find themselves in a heightened state of anxiety. The future is always uncertain, but after a significant investment, risk, cash flow, profitability and many other factors can change in unexpected ways. Owners, particularly sole proprietors, probably have their own cash, or potentially other sources of personal funding, on the line. A business valuation expert can help owners create stability and manage their business to reach increased or stable profitability. After a significant investment, it might be years before the resulting growth is realized. This window of time is when the valuation professional can engage with a business owner to
consider "what if" scenarios and assess risk
. A financial expert can help the business owner sleep comfortably knowing that even if the future is uncertain, the possible outcomes are much clearer. Consider using the same techniques from the previous scenario to find businesses that recently completed a major investment.
3) Point of sale or acquisition 
Unlike the prior examples, business owners know that in order to determine a sale price for their company, it's critical to have a financial expert to perform a valuation. In a competitive landscape when a potential customer seeks out a valuation expert, the key to your practice's success is ensuring that when business owners search for this service, they find you more easily than your competitor. 
A
proactive marketing plan
will help to ensure that your services are promoted to an audience of business owners. Use offline and online techniques from local business events to
social media
so that your services can be found easily however an owner chooses to search. Consider local advertising, or research
Google AdWords
, to improve the chances that business owners find your services when they look to sell a company. Similarly, don't forget to market to potential buyers so that you can provide an opinion of value to assist with negotiation from the buyer's perspective. Business buyers have the additional benefit to valuation firms of becoming long term customers. After the business is purchased, you can suggest that regular, perhaps annual, valuations can be used to determine next steps to grow the business. 
*Image from The Huffington Post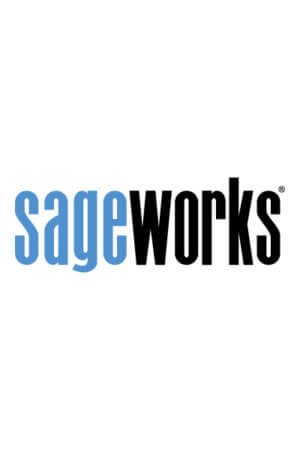 Sageworks
Raleigh, N.C.-based Sageworks, a leading provider of lending, credit risk, and portfolio risk software that enables banks and credit unions to efficiently grow and improve the borrower experience, was founded in 1998. Using its platform, Sageworks analyzed over 11.5 million loans, aggregated the corresponding loan data, and created the largest