3 Steps to becoming the Steve Jobs of accounting
Steve Jobs. Sergey Brin. Mark Zuckerberg. Each of these individuals, and their companies, are celebrated as changing the face of the technology. They all followed a similar path to success: excelling at one thing and developing that specialty. Jobs knew gadgets, which led to the Mac, the iPod, and the iPad. Brin specialized in search and the result was Google. Zuckerberg stuck to social media, and Facebook now has more than 1 billion active users each month. These three, like many other prosperous business people, used niche development to become successful. As an accountant, you may not strive to become world-famous, but developing a niche can be a steppingstone to a new level of success for you, too.
Every business, large or small, has the need for an accountant. It's one of the elements that make this industry full of opportunity. It's also one that makes it ripe for competition, especially price-focused competition. Identifying a specialty for an accounting practice can open the door to growth and to developing more long-term relationships with profitable clients who see the full value of your services. In that way, it can better protect your margins and help you focus your time on clients who truly desire your expertise.
Follow these three steps to easily identify your industry niche:
Start by assessing your current client roster. Sometimes identifying that niche is an emergent process. Partners look up from their work after many years and realize the firm is serving every small business in their community, and they have unintentionally become small business specialists. Or a firm's longstanding relationship with a local builder leads to referrals that bring other construction companies into the practice. By assessing the list of current clients, it's easy to see if your practice has developed a pattern which is worth tapping into. 
Do what you know. Consider the knowledge base of your partners and staff when identifying a specialty. This may be obvious if your firm already has many clients in one field, or you may need to look deeper at the interests of those around you. Establishing a niche requires a solid understanding of those fields that you are serving. 
Do your research. If a pattern isn't easily identifiable, consider a more deliberate approach to cultivating an industry niche. Take a look at your community's landscape: Is there a particular industry that appears to be growing rapidly? Is there an especially profitable type of business in your city? Perhaps local restaurants tend to have more traction than restaurant chains in the community. Or maybe fitness is an especially prevalent part of local residents' lives, so many gyms and other fitness centers are established in the area.
Once your firm has determined which industries to further explore, it's time to think about your internal resources. In which services does your practice excel? By pairing your industry knowledge with the value-added services you enjoy providing, you'll create a niche you can be excited about, which will directly translate to your enthusiasm for getting in front of potential clients.
For more ideas on cultivating a specialty as an accountant or CPA, download this complimentary whitepaper: How to develop an industry niche in your accounting firm.
—
This post originally appeared on Accounting Web, as the first in a series on developing a niche. Be sure to visit www.accountingweb.com for the second and third installments, coming soon.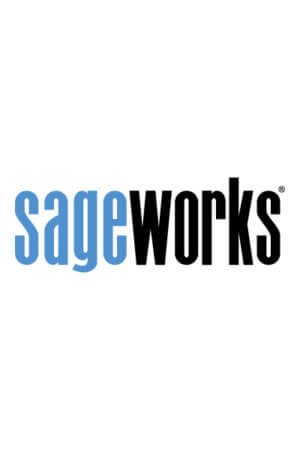 Sageworks
Raleigh, N.C.-based Sageworks, a leading provider of lending, credit risk, and portfolio risk software that enables banks and credit unions to efficiently grow and improve the borrower experience, was founded in 1998. Using its platform, Sageworks analyzed over 11.5 million loans, aggregated the corresponding loan data, and created the largest