3 Ways CPAs can leverage technology for meaningful practice growth
A major concern surrounding technology expenditures is whether the investments will generate a return for the accounting practice. Indeed, it is this worry that keeps partners and some firms stuck using outdated solutions when they could make their work easier and grow the practice with new, differentiated services.
However, identifying the return on investment begins with ascertaining which everyday challenges can be addressed with technology. Here are at least three ways CPA firms can leverage technology to handle some of the vexing issues that cause daily problems and prevent practice growth.
Make it easier to communicate
Cloud-based technology provides secure portals for clients to provide and access confidential documents without the need for emails or paper. Cloud technology also gives staff broader access to work in progress so they have more flexibility to complete it wherever they are and whenever they can.  The end result? Better communication with less effort and fewer bottlenecks that slow the completion of an engagement.
Other technology, such as customer relationship management (CRM) solutions, such as Salesforce, make it easier to manage engagements, track action items and market new services to existing clients. All of these efficiency gains stemming from communication can help the practice operate more efficiently and grow.
Don't sweat the small stuff – automate it
Technology that incorporates automation, artificial intelligence and business analytics can help accountants provide services efficiently and better utilize staff so that if they want to provide new service offerings differentiating their firms from competitors', they will have the ability to do so. Time saved on low-margin services can be put toward developing new advisory services that clients might otherwise seek from other consultants or advisors.
For example, automated solutions can handle more of the general ledger accounting so accountants have time to identify rising accounts receivable and then make suggestions to the business owner on how to reduce receivables. Automated solutions can produce the tax returns so CPAs have more time to suggest tax-planning strategies.  Auditors utilizing artificial intelligence technology can streamline the process by automating some analytical procedures, leaving more "mind share" and time for audit planning and review.
Manage your practice more easily
One of the challenges of expanding a menu of services or adding new customers is managing the growth. CPAs want to maintain the quality of service and keep partners and staff on the same page so that the team works as a team. Industry thought leaders say technologies focused on team collaboration and workflow can make the difference in this area. For example, e-learning solutions can provide consistent training to new hires on a firm's culture and expectations without tying up a senior staff member, or it can introduce staff to the goals and plans for a new line of service. Web meeting technologies like Zoom or Google Hangouts, many of which are free, can help with everything from conducting interviews of job candidates to holding client meetings and check-ins with remote staff.
In fact, among thought leaders recently interviewed for Sageworks' eBook, Tech Roadmap: Selecting the Ideal Solutions to Thrive in Business Advising, web-meeting technologies was named by a majority when asked which technology is having the biggest impact on their own firms.
Workflow solutions (including CRM solutions and cloud-based digital document storage and tracking solutions) can make it easier to manage the engagement, too.
As Tech Roadmap described, even when accounting and business advisory firm leaders agree they need technological improvements, they can often find it difficult to determine exactly what they need to implement and how to make it work so that the technology generates an adequate return on investment. One of the first steps to blowing up this roadblock is to identify the issues in the firm's current processes and strategies that are creating barriers to growth. Issues related to communication, spending time on work that could be automated and managing the practice can all be addressed using technology.
Additional Resources 
eBook: Tech Roadmap: Selecting the Ideal Solutions to Thrive in Business Advising
Webinar replay: Everyday Technology for Everyday Challenges: Free or Low-Cost Tech Solutions to Help Grow Your Firm 
Advise Clients Confidently
Help businesses generate cash and improve their overall financial performance with ProfitCents, a web-based suite of financial analysis and benchmarking solutions.
Learn more >>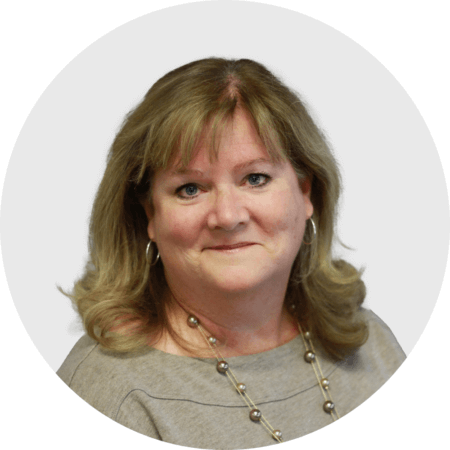 Mary Ellen Biery
Senior Strategist & Content Manager
Mary Ellen Biery is Senior Strategist & Content Manager at Abrigo, where she works with advisors and other experts to develop whitepapers, original research, and other resources that help financial institutions drive growth and manage risk. A former equities reporter for Dow Jones Newswires whose work has been published in