4 Lessons to be covered in Sageworks Credit Analysis User Groups
Sageworks recently announced its lineup for regional User Groups in 2016, including events in Atlanta, Philadelphia, Chicago, Los Angeles and Dallas. Each event will feature 2 tracks: one for users of Sageworks Credit Analysis and one for users of Sageworks ALLL.
If a bank or credit union is considering these events…what should they expect to learn? Here are 4 key lessons to be covered during the Sageworks Credit Analysis User Groups. In another post, we will preview the ALLL sessions.
1. Common Mistakes Made in Credit Analysis – Attendees of Sageworks User Groups will hear what some of the most frequently made mistakes are when it comes to analyzing commercial credits so they can avoid these missteps in their own analysis. As one example, in working with thousands of credit analysts and lenders, the Sageworks consulting team has come across users who input data from both the 1040 Schedule E part II and K1s. While it may seem like, "the more data, the better", in this situation, the banker would be double counting shareholder income and confounding the global cash flow analysis.
2. How Other Banks and Credit Unions Operate– No one likes reinventing the wheel, so User Groups will afford attendees the opportunity to find out how peer institutions handle certain situations through Sageworks Credit Analysis. How do they use Credit Memo in their workflows? What data do they find is most important to include? How to they make electronic tax returns part of their loan policy so they can leverage the Electronic Tax Return Reader? How do they calculate personal living expenses for borrowers, and how have examiners reacted to that calculation in the past? Throughout the day, users will also have a chance to voice their own specific questions so they can return to their institution armed with the collective wisdom of peers.
3. How to Account for Income from Different Business Investments Sole proprietorships, partnerships and corporations have different ways of reporting income to owners and investors. As a result, at the User Groups, attendees will review each entity type and how it may need to change credit analysis.
4. Tailoring Data Inputs for your Institution Individual institutions may have unique ways of calculating debt service, personal living expenses or other metrics. During the User Groups, consultants will cover how users can change their inputs into Sageworks Credit Analysis to achieve the desired methodology and how to work towards consistent analysis across the bank or credit union, though there may be several different users.
The full agenda for Users Groups will include:
Peer Round Tables – ask your own questions of banks or credit unions similar to your own
Customer Panel – hear from clients who use the applications in their day to day operations
Product Training and Best Practices – learn from expert consultants who work with hundreds of institutions on a monthly basis
Q&A with Product Experts – get answers to questions on Sageworks Credit Analysis or Sageworks ALLL or on other solutions Sageworks offers
To find out more or to register, visit web.sageworks.com/user-groups/. If you have additional questions about User Groups, please contact us at [email protected]. We look forward to seeing you there!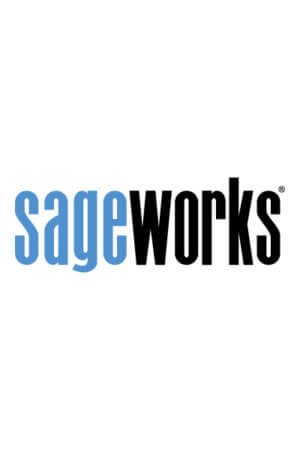 Sageworks
Raleigh, N.C.-based Sageworks, a leading provider of lending, credit risk, and portfolio risk software that enables banks and credit unions to efficiently grow and improve the borrower experience, was founded in 1998. Using its platform, Sageworks analyzed over 11.5 million loans, aggregated the corresponding loan data, and created the largest