4 Reasons to talk about succession planning with clients during busy season
Accountants in the thick of busy season have so many demands on their time that it can seem impossible or undesirable to bring up anything new with clients when you meet or call. But this is a great time to explore whether clients have planned for the future of their firm and their family.
You don't have to get into a major discussion about succession planning, but you can plant the idea that you can help clients figure out an exit strategy. After all, only about 30 percent of all family-owned businesses survive into the second generation, according to family business expert Joseph Astrachan, editor of the Journal of Family Business Strategy and executive director of the Cox Family Enterprise Center, Coles College of Business at Kennesaw State University. Only 12 percent are still viable into the third generation, and 3 percent operate in the fourth generation and beyond.
As you review tax returns or financial statements and plan for client meetings, consider information that would be helpful in succession planning and make notes as warranted. In the client meeting, try to find an appropriate point in your introductory chit-chat or your closing to ask about their hopes and dreams for retirement – what they'd do if they didn't work and where they'd like to live.
Depending on the answer, you might convey that you'd like to see them get the full benefit of having worked so hard for their business. Ask if it would be helpful to learn more about preparing for eventually turning the business over to a relative or selling it, and offer to call them in late April or May to discuss this more.
Taking those small steps can start the discussion – a discussion that can benefit your firm in the following ways:
Offering succession planning is good for customer retention. When a privately held business shuts down because there is no succession plan, you lose a business client.
It helps your business clients maximize their business value. An orderly transition, mapped out and discussed ahead of time, makes it easier for management and staff to execute. Knowing what needs to be done and when to do it can help your clients maximize the value of their business and their satisfaction with your firm.
It may generate additional business for you. The various options for succession could generate additional business for your accounting practice. Whether it's providing valuation services or helping business clients better understand how to enhance the value of their business with financial statement analysis, you may find opportunities to deepen your client relationships.
It may get you thinking about your own firm's succession plan. Partners in accounting firms, like other business owners, often find it difficult to plan for the future. Talking through clients' needs may help you think more about leaving your own business in the right hands.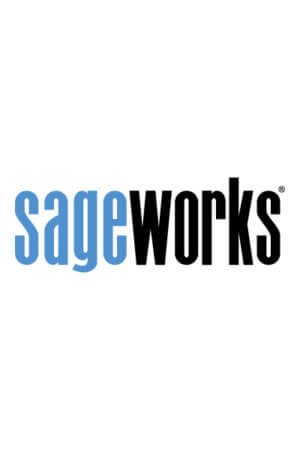 Sageworks
Raleigh, N.C.-based Sageworks, a leading provider of lending, credit risk, and portfolio risk software that enables banks and credit unions to efficiently grow and improve the borrower experience, was founded in 1998. Using its platform, Sageworks analyzed over 11.5 million loans, aggregated the corresponding loan data, and created the largest