4 Strategies to keep up with tech changes
As technology continues to evolve, it is difficult for every team member to keep up. Employers can help by implementing strategies to ensure that employees are proficient in and knowledgeable of new industry tech. The below strategies will guide a firm's development of well-informed, proficient employees. 
1. Where do your Employees Stand?
Before implementing strategies to overhaul the standing of your firm's employees' technological competency, gauge their current understanding. Before finding the solutions, find the problems your firm is facing. If there are not apparent problems with your technological set up, ask the employees who are completing the most work with your technological solutions. Is your computer system outdated? 
2. Provide the Time for Education
In order to learn, your employees need time. If your firm does not have downtime to devote to education, they will likely fall short in keeping up with tech changes. In order to promote an environment of learning, provide adequate time to nurture continued education. Provide felxibility that allows this time to look differently for each employee. Whether this is availability to enroll in online courses or time each day to keep up with evolving news in the industry, creating time and space is vital for supporting well-informed employees. 
3. Provide In-House Training
What better way is there to ensure that a job is done correctly than to do it yourself? In order to ensure all employees are trained on pertinent details, create an in-house training series to determine what employees are grasping. This will enable leadership to ensure that every employee is gaining the knowledge that is important for your business. In addition, this will provide the opportunity to highlight the priorities of the leadership team and will inevitably filter through the ranks of the organization.
4. Institute Intergenerational Learning
In an effort to establish a communicative environment between employees, allow those who know the most about a particular subject to teach the concept. With new millennial hires, it is likely that they will know more about the ever-changing technological landscape. As you onboard millennials, provide opportunities for them to become the experts for particular types of tech. Granting entry-level employees the opportunity to teach leaders about new technologies will help build their confidence and networking opportunities between different levels of leadership. 
All in all, producing a workforce that is up to date with today's tech environment is crucial for success. Moving forward this will only become a more important issue, therefore the establishment of solidified principles and policies for tech education are vital for success. 
Additional Resources 
eBook: Tech Roadmap: Selecting the Ideal Solutions to Thrive in Business Advising
Whitepaper: How technology is changing the way firms operate
Advise Clients Confidently
Help businesses generate cash and improve their overall financial performance with ProfitCents, a web-based suite of financial analysis and benchmarking solutions. Learn more >>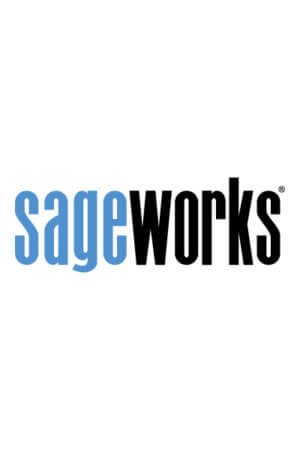 Sageworks
Raleigh, N.C.-based Sageworks, a leading provider of lending, credit risk, and portfolio risk software that enables banks and credit unions to efficiently grow and improve the borrower experience, was founded in 1998. Using its platform, Sageworks analyzed over 11.5 million loans, aggregated the corresponding loan data, and created the largest