4 Ways to market your firm's niche
If your accounting firm doesn't have a formal marketing plan in place, you're not alone. Six out of seven accounting firms represented at a recent webinar hosted by Sageworks said their firms lack such a plan to guide their efforts to attract new business and bolster their reputation or brand. Of course, if your firm has, or is cultivating, an industry niche, you're already ahead of many other firms. You just have to take the next steps and let everyone know.
First, you have already identified something that sets your firm apart from others competing for attention in the marketplace. Many accounting-firm websites and marketing materials look similar, making general claims of highly qualified staff and a respected role in the community. But articulating what makes your services and people different is important, and having an industry specialty makes you rare. In fact, conveying your industry specialty may be just the thing that results in a client selecting your firm. A recent study by marketing and branding firm Hinge found that expertise or specialization is about four times more likely to be the deciding factor when selecting an accounting or financial service provider than are cost or a "better value proposition."
A second advantage is that focusing on a targeted group of clients can be more effective than taking a "shotgun" approach when it comes to reaching prospects. Advertising might work well for one industry but not for another, so you can concentrate staff time and firm resources on the most appropriate marketing tactics. In addition, you can tailor a simple message around your industry expertise.
Keeping this in mind, here are four ideas for helping to market your industry niche:
1. Network. Having an industry niche means you have already narrowed your focus and identified target clients. Figure out which venues, groups, and other networking opportunities are most promising for reaching those prospects. They may be different from your usual meetings, conventions, or gatherings, so instead of limiting yourself to chamber of commerce lunches and accounting association events, look for LinkedIn or Meetup groups or conferences tied to the industry, for example.
Image by WebVideoMarketing.org
2. Showcase your success. The most popular way to search for accounting services is through networking or asking a friend or colleague, so leverage your past successes in the industry. Use testimonials and case studies to show prospects how others in their industry have benefited from your services. Satisfied clients are often happy to share their stories if you just ask.
3. Market specifically to your niche. Whether it's a specialized industry website or participation in a LinkedIn group for a particular industry, show that you understand the unique challenges and can help with issues prospects are facing. Keep in mind that the second most popular method of searching for accounting services is online, so it's important to have a website that is up to date and that speaks to your target market.
4. Become a thought leader. Your expertise and perspective on an industry makes you a resource, and since it may be a deciding factor for many prospects, share it. You can do this through any number of tactics, including offering the local chapter of an industry association a free presentation on accounting basics, writing a blog post on your own website, or hosting executive roundtables for a few of your clients in your niche industry so they can share best practices. Prospects could join these sessions and see happy, educated clients benefiting from your leadership.
Your marketing plan and the tactics you use to implement it can be tailored not just to your industry niche but also to the strengths of individuals in your firm. The key to marketing your niche is to remember that you are differentiating yourself from the competing generalist firms who likely don't have the same insights and understandings. In doing so, you may be able to reach new prospects, solidify relationships with existing clients and protect your services from being considered a commodity.
For more ideas on cultivating a specialty as an accountant or CPA, download this complimentary whitepaper: How to develop an industry niche in your accounting firm.
—
This post originally appeared on Accounting Web, as the third in a series on developing a niche. Be sure to visit www.accountingweb.com for the first and second installments.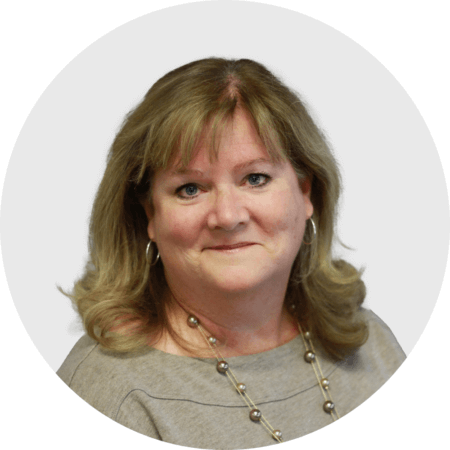 Mary Ellen Biery
Senior Strategist & Content Manager
Mary Ellen Biery is Senior Strategist & Content Manager at Abrigo, where she works with advisors and other experts to develop whitepapers, original research, and other resources that help financial institutions drive growth and manage risk. A former equities reporter for Dow Jones Newswires whose work has been published in