5 Cash flow management best practices for business owners
By Alison Nailor, Sageworks
As a business owner, you understand it's important to be aware of your company's cash flow and manage it well. In the rush of day to day business management, however, this can be difficult. According to a recent Crowe Horwath survey of manufacturing companies and distributors, 54 percent do not have a strategy for managing their working capital. The following are five best practices to help you manage your business's cash flow well.
1. Monitor your cash flow carefully.
It is important to keep a close eye on cash flow. You can monitor your cash flow by knowing various metrics, including bank balances, sales, receivables, inventories, payables and credit terms. This will help you to make stronger and more accurate projections of future cash flow, and will keep you informed on your company's current cash flow situation.
2. Be thorough and accurate in your forecasts.
The cash flow forecasts you create use company information to make useful predictions to help combat uncertainties in the business environment. Patterns and trends in the company's previous periods are useful for forecasting upcoming cash flows. Is there a seasonal pattern to sales, inventory purchases or collection of receivables? These can all greatly affect cash flow projections. When forecasting, consider the current business environment in addition to the trends demonstrated previously in your company's cash flow. Use these factors and information in your projections of monthly cash inflows and outflows to help improve growth.
3. Review your cash flow management system often.
Checking your work is the best way to catch mistakes. Similarly, frequently reviewing your processes for cash flow management (monitoring, analyzing, and optimizing cash inflows with respect to cash outflows) helps identify problems early. The faster you are able to identify issues in your system, the quicker they can be remedied. Reviewing cash management practices also shows which of your processes need improvement, allowing you to constantly update and maintain a high-functioning system. If your company's systems are reviewed frequently, the data will be more accurate and reliable. Reviews should focus on cash-related processes, and consider risk factors.
Learn more here about uncovering the key business drivers that will improve cash flow
4. Invoice quickly.
One process that deserves special attention is invoicing. The faster you invoice your clients, the faster you get paid for your work. It's as simple as that. Make sure a due date and any consequence for missing payment by the due date (e.g., late fee) is prominently displayed and spelled out so that customers clearly understand your expectations. Following up with a call after sending the invoice can also serve as a helpful reminder to your clients. This leads to the fifth and final best practice.
5. Collect receivables.
Make sure clients are paying in a timely manner. You're already invoicing your clients as soon as the work is completed, but it's important to track which clients are responding promptly to those invoices and which are not. If late payments are an issue for your company, consider offering small incentives for quick payment of large accounts or enforcing penalties for late payment. Money tied up in collections is money you don't have available to operate and grow.
Monitoring cash flow through various metrics, making accurate and detailed forecasts, frequently reviewing your system for managing cash, invoicing quickly and staying on top of receivables are five simple ways to improve cash flow management. Implementing these best practices will provide a deeper understanding of your company's financial well-being, and can lead to increased cash flow and company growth.
Additional Resources
eBook: The Definitive Guide to Improving Cash Flow
Practice Aid: Avoid Cash Flow Catastrophes
About CashSage
CashSage is a cash flow analysis solution provided by Sageworks to help business owners and their advisors uncover key business drivers and generate recommendations that will improve cash.  Learn more at cashsage.sageworks.com/.
—
Alison Nailor is on the data and research team at Sageworks, a financial information company that provides financial analysis and cash flow applications to business owners and their accountants. 
Image credit: Frontline Creative via Unsplash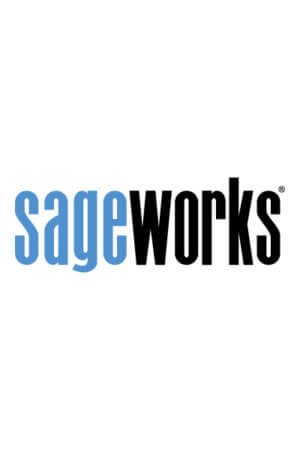 Sageworks
Raleigh, N.C.-based Sageworks, a leading provider of lending, credit risk, and portfolio risk software that enables banks and credit unions to efficiently grow and improve the borrower experience, was founded in 1998. Using its platform, Sageworks analyzed over 11.5 million loans, aggregated the corresponding loan data, and created the largest