5 places to take free business courses online
By Bailey McCann, Funding Gates
Bailey McCann
Education is key if you want to stay on top of business procedures and trends, as well as learn about the latest software, applications, and technologies in your industry.  All those classes, workshops, and training tools, however, often come with a price tag that you simply cannot afford.  So, what do you do to keep a competitive advantage over other businesses like yours?  How do you learn the things you need to know without blowing your budget?
It's easy!  You take advantage of the free educational resources offered by some of the top colleges, universities, and organizations in the world.  This will allow you to receive the knowledge that you need to thrive without spending a dime.  Who could argue about the benefits of a free education?
Here are five places to take free business courses online:
Coursera – Learn business skills from world-class universities in the comfort of your own home.  Coursera offers a number of different business classes throughout the year.  Each starts and finishes on specific dates, so it's important to keep up with the course load, which includes lectures and tests.  Classes are free, but you do have to register through the site to be considered a student.
Creative Live – One of the best sources for a variety of free business classes, the one downfall to Creative Live is that you must be able to watch the courses live or during the rebroadcast times if you don't want to pay.  Each course is recorded in the studio, and moderators field questions from the online audience to guarantee that things go smoothly.  There is also an opportunity to win prizes throughout the classes, so make sure to have your Facebook and Twitter accounts open.  Creative Live rewards class participation.
iTunes U – Take advantage of a free education with instructors from some of the top universities in the world.  You'll have everything that you need at your fingertips through the iTunes U app.  Keep in mind that it is only available for iOS driven devices like the iPod Touch, iPhone, iPad, and iPad Mini.  Choose the courses that you find most intriguing, and access the syllabus, quizzes, videos, audio lectures, and handouts for each through the app.  Some of the universities and institutions teaching through iTunes U include Stanford, Yale, Oxford, UC Berkeley, MoMa, and even the New York Public Library.
Udemy – Despite being home to a number of paid courses, Udemy offers free and discounted classes as well.  They're not located in one central area on the site, however.  You'll have to do a little more searching to find free business courses, but they do exist and Udemy's format makes it very easy to learn something new.  They also have an app available for iOS and Android devices that makes learning on the go feasible.
EdX – Lifehacker just recommended a number of EdX free courses this year on its website.  That says a lot about the value of non-traditional educational resources.  With so many self-learners out there, it makes sense to provide people with what they want.  After all, some of the greatest minds in the world have yet to earn a traditional college degree.  EdX believes in collaboration, and its open-source approach to education proves just that.
Free education is readily available if you know where to find it.  Take a moment to explore the different websites listed above to see if there are any business courses of interest to you.  Check back regularly or sign up for email alerts, as most sites announce the new classes that they're offering on a regular basis.
Bailey McCann is a writer for Funding Gates, the accounts receivable software for small businesses that allows them to track, organize and manage open invoices all with simple clicks. Bailey enjoys writing on business, finance and technology. She regularly covers topics of interest to entrepreneurs, investors and fund managers.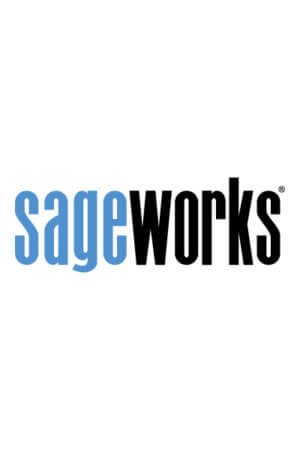 Sageworks
Raleigh, N.C.-based Sageworks, a leading provider of lending, credit risk, and portfolio risk software that enables banks and credit unions to efficiently grow and improve the borrower experience, was founded in 1998. Using its platform, Sageworks analyzed over 11.5 million loans, aggregated the corresponding loan data, and created the largest