5 Ways Business Intelligence Transforms Your Company by Amanda Harley, MBA–Part 2
Amanda Harley shares her insights into how business intelligence can vastly improve your company's performance. In the five-part post, her #5 was Business Intelligence is based on real numbers & information and NOT on a gut feel. This week, her next suggestion:
#4 – Measure the ROI of products, suppliers, salespeople, & customers
In the #5 way Business Intelligence Transforms Your Business, I discussed the critical element of accurate and real data driving your "decision support system" instead of a gut feel. Today I want you to imagine being able to measure the return on investment of every product, SKU, segment, supplier, sales person, & customer. How would your business change with those types of analytics? I'll answer it for you. It would grow faster, more efficiently, easier, and profitably.
At Black Label, one of our favorite tools for measuring ROI is the profit contribution of each segment of the business. Revenue is important but knowing where your profit comes from is critical. How do we do this? We analyze the profits of each segment relative to the gross profit of the business and use that information to drive the growth decisions of the business. For example, one of our clients conducts an annual supplier review. He uses this annual review to discuss performance issues and renegotiate contracts. Instead of meeting with who he thought contributed the most to his business, he used his BI system results to drive the decision. Using one graph, our BI system articulated and prioritized which vendors supplied the products that contributed the most profit to the business. The client used these results to setup key meetings with his suppliers. He conducted his annual performance reviews knowing how much revenue and profit each supplier contributed to his company. The client was armed with the tools he needed to negotiate lower costs and payment terms that made the biggest impact on his business. The result? Increased profits and working capital with little time and effort. (When first choosing your suppliers, you should evaluate vendors using these key concepts.)
I'll close with another example.  Last year, we worked with a new client who had 60,000+ SKUs available for sale. With analytics, we discovered that only 2,000 SKUs (or 3.3% of total SKUs) were sold in the past year. The impact of this oversight had resulted in thousands of dollars of lost profits from wasted inventory, time, resources, & marketing dollars. These fruitless efforts could have been avoided if the client had invested in a BI system.
Not every story ends happily, but there is always a lesson in each. Take the time right now to deploy some form of BI system or analytics in your organization. It doesn't have to be complex. Use the profit contribution example above and apply this to your SKUs and share with us how that changes your business. If you need some advice or assistance, contact me directly at amanda@iamblacklabel.com. Next time, we will discuss how BI helps assess risk within the organization.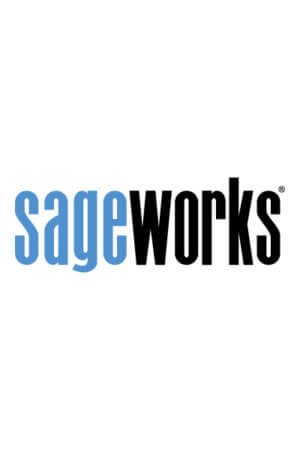 Sageworks
Raleigh, N.C.-based Sageworks, a leading provider of lending, credit risk, and portfolio risk software that enables banks and credit unions to efficiently grow and improve the borrower experience, was founded in 1998. Using its platform, Sageworks analyzed over 11.5 million loans, aggregated the corresponding loan data, and created the largest