5 Ways for small businesses to give employees "affordable" holiday bonuses
By Bailey McCann, Funding Gates
When it comes to the holidays, there are a lot of ways you can reward your employees for their hard work. As much as you'd like to spend big money on gifts for everyone, that isn't always feasible. So, what do you do to make the gesture grand when there's little money to finance such extravagances? You do what a lot of business owners do today. You think outside the box and hand out holiday bonuses you can afford. Here are some ideas for you to consider:
Purchase group coupons or gift certificates. Daily deal sites make it easy to stretch your dollars, which gives you the ability to splurge on your employees. You can purchase gift certificates at a fraction of their retail cost and give more than you normally could if you purchased items through a regular retailer. This suggestion may be a better option for smaller businesses with fewer employees as restrictions do apply to many certificates. You can purchase gifts for others on these sites but are limited to the number of "deals" you take advantage of.
The luxury of an extra paid day off. Who couldn't use an extra day of pay?  Your employees have lives and families that they need to tend to. Knowing that an extra day is set aside just for them is often enough to make any of your workers smile. Just make sure that they know what times of the year are busy for your business. This will allow them to take their extra time off without interfering with your day-to-day operations.
A work/play day. Designate one work day as "play day." Have a caterer supply food, hire a DJ to play the latest hits, hand out prizes and encourage your employees to have fun while working. Workplace environments that allow play have happier, healthier, more productive employees. Set the budget that you want to spend and ask your employees for suggestions. Prepare yourself for an amazing new year!
Create a pyramid of gifts. Make sure that everyone receives something. Issue challenges so that your employees will compete for the opportunity to choose first. That person gets to choose from all of the gifts rather than a select number. This will bring out the competitive nature in your employees as well as boost morale and create a tight-knit work environment.
Pay one bill off for each employee.  Set a certain amount of money aside for paying off employee bills each year. This will allow your workers to start the upcoming year with a clean slate. The holidays add expenses to most people's lives. Take the burden off of them by taking care of their necessities, at least one of them, each year that they work for you. The less they stress, the more productive your workplace is each day of the New Year. That's a win-win in every employer's book.
Holiday bonuses can be worth their weight in gold. After all, your employees are the driving force behind your business. With a little thought and a lot of creativity, you can stay within your budget and award your employees with a thoughtful holiday bonus this year. Try something new and see how it works. There's a very good chance that you'll create a tradition that employees love and look forward to all year long.
Bailey McCann is a writer for Funding Gates, the accounts receivable software for small businesses that allows them to track, organize and manage open invoices all with simple clicks. Bailey enjoys writing on business, finance and technology. She regularly covers topics of interest to entrepreneurs, investors and fund managers.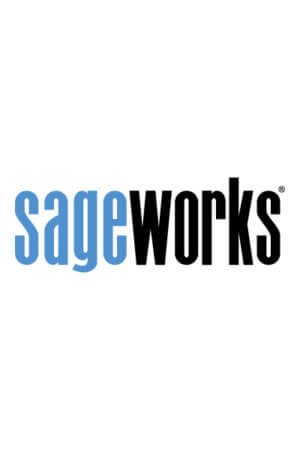 Sageworks
Raleigh, N.C.-based Sageworks, a leading provider of lending, credit risk, and portfolio risk software that enables banks and credit unions to efficiently grow and improve the borrower experience, was founded in 1998. Using its platform, Sageworks analyzed over 11.5 million loans, aggregated the corresponding loan data, and created the largest