6 realities for banks about lending to small businesses
By Eric Baxley, Chief Marketing Officer, Sageworks
Since my last post, I've continued to meet with our banks and credit union clients across the country, and some common themes surfaced in the conversations. Most notably, the institutions recognized that change was overdue for their business lending programs.
1. Bank management understand that the process small business owners go through to apply for a loan at most financial institutions is often archaic.
2. At most institutions, the borrower's experience typically follows this pattern:
• As a potential business borrower, you fill out a form online, and a lender from the institution will get back to you sometime soon.
• You typically play document ping pong for days/weeks, potentially pulling in your accountant, to ensure the institution has all the documents required.
• Everything must be completed during "banker's hours," which may be impossible as you run a business. Everything is so slow-moving.
3. Meanwhile the institution understands that this process doesn't meet the customer's expectation, which has been shaped by their experience in consumer banking and payments. Instead, customers expect the following process for applying for business loans:
• You fill out some basic information online and get an answer quickly from the institution.
• There is no document ping pong, and you submit everything online securely.
• You can do it on your own time, for instance late in the evening while watching TV.
4. Recognizing the disconnect between the current reality and that desired process, the financial institutions I spoke with are seeking a new reality and making process improvements. They intend to:
• Create a better customer experience as described above.
• Understand and meet the desires of millennial borrowers, who will constitute 75 percent of the workforce by 2025.
• Battle increased pressure from alternative lenders and fintech, which means the process at banks needs to be fast and competitively priced.
5. Community banks worry they are in a lose-lose situation.
It costs roughly the same to underwrite a $100k loan and a $5M CRE loan because the origination process for the two loans is comparable for the bank. For small loans like $100k, the inefficiencies and manual work involved result in little to no profit for the institution. Keep in mind that 60% of small business loans are under $100k, 76% are under $250k.
There are two choices then: 1) reject the business loan at which point they will most likely lose that relationship (and community banks are all about relationships) or 2) extend the loan but risk profitability.
6. Recognizing this challenge, the institutions I met with have sought out or are in the process of finding a solution: an automated life-of-the-loan, small business lending platform. To make this change successfully requires executive buy-in. Stakeholders and processes across the institution (from lending, through credit and admin) will be affected. While the small business lending platform creates a more desirable borrower experience and helps the institution cut costs, the implementation of that platform will require change-management. The institution can't just buy some software and hope for the best.
Given the challenges facing banks, it's no wonder that many bankers are frustrated by their current lending processes. Financial institutions that aren't satisfied maintaining the status quo recognize that taking action now gives them the best shot at overcoming these challenges and thriving — not just surviving.
Image credit: Frontline Creative via Unsplash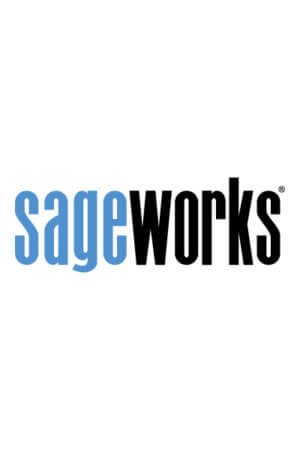 Sageworks
Raleigh, N.C.-based Sageworks, a leading provider of lending, credit risk, and portfolio risk software that enables banks and credit unions to efficiently grow and improve the borrower experience, was founded in 1998. Using its platform, Sageworks analyzed over 11.5 million loans, aggregated the corresponding loan data, and created the largest