7 marketing tips to engage your clients about starting a succession plan
By Warren Sheydwasser
With no shortage of tasks to complete during tax season, many financial professionals don't need help expanding their to-do list. Given that it's one of the few times during the year you will likely connect with all of your clients, some additional communication strategies can go a long way to promoting your services and expanding fee revenue. Here are seven promotional suggestions to start a conversation with your clients:
1. Change your email signature line.
You commonly exchange many email messages with your clients but have you ever considered using your signature line as a marketing tool? Have the last word in your signature line by suggesting additional services. It could be something as simple as "Looking to start a succession plan? Ask me how I can help." under your name and contact information.

2. Demonstrate your knowledge on LinkedIn and other blogs.
Business isn't common sense. A lot of your clients are craftsmen that know their trade very well but do not know where to start in their succession plan. By blogging about your experience or industry know how, you introduce services that clients need but may not have considered. It also attracts attention from people in your network who just might be your next client. And even if you don't obtain additional referrals, blogging adds credibility to your knowledge.
3. Make a YouTube video.
According to Forbes, 59% of executives would rather watch video than read text. We incorporated animated videos into our Preferred Partnerships and clients are better able to recall why they need to engage succession planning professionals throughout the process. Create a short video that gets your message across. Here is a great example for valuations: https://youtu.be/fzJKgSN5zwE
Inexpensive videos can be added to your signature line,
shared on social media and uploaded to your website to drive traffic.
4. Follow and re-tweet experts. 
Twitter can be a powerful tool for sharing information and engaging with your network but many companies only push information out. Follow some experts on succession planning and retweet their posts. There is a rule of thumb on social media to engage your network seven times for every post that you push out.
5. Offer succession plan templates or free step by step
guides to business succession plans.
Many people get overwhelmed by the idea of writing a succession plan and continue to put it off. Not surprisingly, less than 9% of businesses have a formal succession plan. Consider providing clients with a downloadable guide that provides and good overview to succession planning.
6. Hold seminars or webinars.
Every succession plan involves a number of succession planning professionals including an accountant, lawyer and financial planner. Reach out to other organizations in your community and plan a joint seminar. It's a great way to cross-promote services and provide valuable information for your clients.
7. Approach the subject of business valuation.
Valuation is the first step in any business transition or succession plan. It allows business owners to have a general idea of what their business is worth and can also be used to negotiate the best possible sell price with a family member, employee group or third party. As a professional, you understand the importance of business valuations but it is not always top of mind for business owners. Also, your clients may not recognize that you provide valuation services. And while a business owner may not be looking to sell their company today, they should have a sense of what it might be worth.
About the Author. Warren Sheydwasser is the President of SuccessionMatching.com, a web based platform that matches business buyers and sellers. The system also connects members with succession planning professionals that can help them with valuations, accounting, legal and business consulting.Contact Warren for more information on becoming a Preferred Partner or follow them on Twitter @sxnm.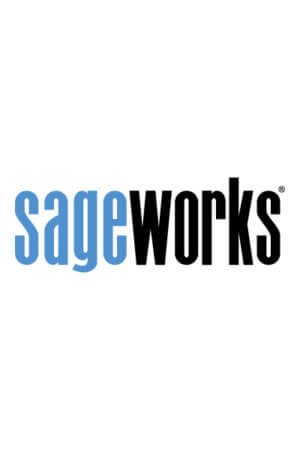 Sageworks
Raleigh, N.C.-based Sageworks, a leading provider of lending, credit risk, and portfolio risk software that enables banks and credit unions to efficiently grow and improve the borrower experience, was founded in 1998. Using its platform, Sageworks analyzed over 11.5 million loans, aggregated the corresponding loan data, and created the largest