7 Upkeep Tips for Landlords
When renting out a home or apartment building, there are plenty of ways to avoid future costs by properly maintaining the property. These often come in the form of simple things a landlord or tenant can do on a regular basis. Read ahead to learn some easy tips and tricks that can help prevent future costs for a residential leasing business.
Hire an Exterminator
In order to prevent potential pest infestations, consider hiring an exterminator on a monthly basis to perform thorough checks of the property. This would serve as a key preventative measure for the business and would help avoid high costs associated with losing a tenant due to an infestation.
Examine the Bathroom for Possible Leaks
Consider inspecting both the shower caulking and the grout between bathroom tiles for any cracks or holes. If found, these cracks and holes can lead to water damage and can turn into a hefty expense for the company. Regular inspections will help catch any potential issues before any significant water damage can occur, which will save the business money in the long run.
Check Smoke and Carbon Monoxide Detectors
Try to check all smoke and carbon monoxide detectors monthly to ensure that they are in working order and request that tenants immediately report any issues they encounter with the devices. A faulty detector at the wrong time can prove extremely costly and can cause liability issues, so it is vital to inspect them frequently.
Try our free cash flow solution, CashSage
Change Heating and A/C Filters
In order to increase efficiency, try to change the filters in the heating or air conditioning units at least twice a year. Cleaner filters can improve the overall performance of the units while also lowering utility bills.
Inspect Surrounding Trees
In order to prevent future damage to the property, consider regularly checking the trees surrounding the property for any hazardous branches or rotten areas. If a tree falls on the property or a car, it can prove to be very expensive. Preventative checks could help avoid a situation like this from occurring.
Clean the Gutters
Consider cleaning the gutters twice a year to prevent any buildup and resulting leaks. As mentioned earlier, water damage and leaks to the interior or exterior of a home can lead to considerable expenses for the business.
Flush the Water Heater
In order to maximize its efficiency, consider flushing the water heater once or twice a year. This will help remove any built up sediment, which could be reducing its overall performance.
For more recommendations on how to improve cash flow for your business, try our free cash flow solution, CashSage.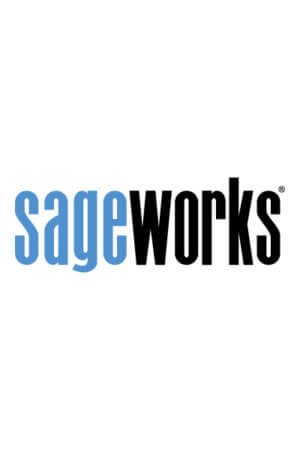 Sageworks
Raleigh, N.C.-based Sageworks, a leading provider of lending, credit risk, and portfolio risk software that enables banks and credit unions to efficiently grow and improve the borrower experience, was founded in 1998. Using its platform, Sageworks analyzed over 11.5 million loans, aggregated the corresponding loan data, and created the largest