7 Ways accountants can "do" thought leadership and content marketing
Are you a social butterfly? Do you quiver at the thought of leading a breakfast seminar for 100 prospects? Or do you quiver in a bad way – because you're more comfortable behind a computer screen, answering questions about specific situations clients are facing, or sharing interesting articles through LinkedIn?
If your accounting firm discusses developing content marketing or a thought-leadership program, it will become quickly apparent that the saying "Different strokes for different folks" applies here.
"Smart firms out there are saying, 'We're not going to try to force a round peg into a square hole,' " says Rob Nance, director of content marketing and consulting services for Inovautus Consulting, which works with accounting firms to develop and execute marketing programs. "Not every accountant wants to get up and do a presentation in front of clients or write an article or go to that law-firm mixer. Some accountants would rather take a bullet to the head than participate in a law firm's cocktail mixer."
But many firms recognize that content marketing can help generate leads on new clients and can help you cross-sell additional services to existing clients by showcasing the expertise that sets the firm apart from competitors. Sharing the valuable insight of your partners and staff allows prospects and clients alike to see your firm as a trusted advisor rather than solely as a tax preparer who can be replaced.
Firms are increasingly recognizing, too, that being a thought leader in the field can help with staff recruitment and retention, Nance says.
"A lot of accountants think this is solely about business development, and it's really not," he says. "There are so many reasons for firms to undertake these efforts and stay with them on a regular basis."
At the same time, Nance recognizes that one of the challenges of implementing a content marketing or thought-leadership program is helping staff understand that there are a variety of ways they can contribute. 
"Many firms think this is just the responsibility of the marketing director or the managing partner, and it's really the case where most anybody at the firm can take part in this and do so in their comfort zone and make it worthwhile in conjunction with the overall marketing plan of the company," Nance says. 
Here are seven ways Nance says accountants can participate in content marketing and thought-leadership efforts:
1. Firm seminars
2. Blogging
3. Webinars
4. Involvement in online media sites
5. Executive roundtables (in-person and online)
6. Social media
7. Create content for infographics
As you can see, many of these ideas take advantage of the knowledge and experience that accountants have, and they can be tailored to the strengths of the individual. Some people are more creative than others; some are more outgoing, and some are more detail oriented. 
For more information on how content marketing can help grow your firm and how to use it successfully, listen to a free on-demand webinar, "Content marketing strategies: How to effectively implement and use thought leadership in your accounting firm."
By Mary Ellen Biery, research specialist at Sageworks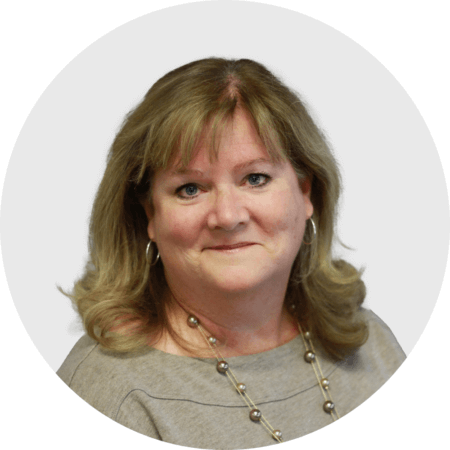 Mary Ellen Biery
Senior Strategist & Content Manager
Mary Ellen Biery is Senior Strategist & Content Manager at Abrigo, where she works with advisors and other experts to develop whitepapers, original research, and other resources that help financial institutions drive growth and manage risk. A former equities reporter for Dow Jones Newswires whose work has been published in