7 Ways to rev up your accounting firm after busy season
By Nancy Fox, founder & President of The Business Fox
Another busy season is just about under your belt. Whew.
If you're like many (even most) accountants, you've been lulled into "busy- season-itis" – that debilitating syndrome of keeping your head down (working on taxes and client matters only) between Jan 15 and April 15, cutting out all marketing and business development activity, then going on vacation and coming back to…
• Organize your desk
• Clean up loose ends
• Take it easy for awhile
Then, before you know it, it's summer. Business slows to a crawl, and the September 15/October 15 deadlines lead up to the next busy season.
For many accountants, "busy-season-itis" is a long-accepted justification for dismissing almost 6 months of valuable practice building/rainmaking time.  This makes all the other motivated, accounting rainmakers very happy as they pick up all those prospective client chips left on the table by CPA's suffering from busy-season-itis.
Are you tired of having a lethargic start to rainmaking after April 15 and possibly losing clients and prospects to the competition?
Are you ready to start developing some healthier business habits?
That's very good news.
These 7 steps might seem a bit disruptive – but they are exactly what are needed to break the old patterns so you can reenergize your practice now and all year round:
1. Rethink how you use the term "busy season". Stop using it as an excuse. (Some CPA's make rain between Jan 15 and April 15 – why not you too?
2. Go to brand new networking events.  Stop attending those stale groups and ineffective events. Start finding new events that attract your ideal clients, NOT other accountants.
3. Four-it. Once a month set up foursome lunches – invite a favorite prospect or client to lunch; ask a respected referral source to do the same. The four of you go to lunch or breakfast. The prospects/clients build their networks; your referral source and your expand your networks; you build the bond with your prospect or client. It's even better when you are all focused on the same niche market from different perspectives.
4. Get speaking engagements to your ideal target market. Maybe you are speaking – sporadically. Do this regularly. Once a quarter is a great goal. You are getting in front of many of your ideal candidates at once and building your visibility/credibility.
5. Ask a provocative question in LinkedIn Groups – not accounting groups – the groups your ideal clients frequent.
6. Ping. Reach out via email, phone, and text to people in your network you haven't connected with in a while. Pick 3 intriguing people – set up a phone conversation or face to face just to catch up, find out what's new in their business. Do the unexpected: reach out to someone you haven't been in touch with for a while and watch exciting new biz opportunities emerge.
7. Track. You're accountants. You track your clients' information and data. Information is power. Get clear about your own business development activity: How many networking events, how many new contacts, how many follow up meetings, how many speaking engagements turned into prospect meetings, how many pitches or proposals? Which actions produced good results? Which are ineffective? Get a clearer picture of what actions move your business forward faster.
The time to stop busy season-itis is NOW. Get out of that rut. Now is the time to drive and revive your practice to new health.
Nancy Fox is the founder and President of The Business Fox, a business training and coaching company assisting accounting firms and CPA's make more rain, become the go to firms in select niche markets, and stand out from the competition. She is the author of several books: Make Rain Without The Pain, and Network Like A Fox: A Targeted Approach To Building Successful Business Relationships In Person & Online, and its companion Action Guide.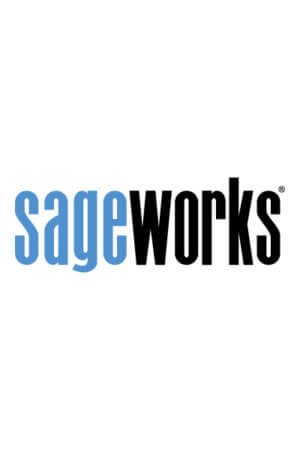 Sageworks
Raleigh, N.C.-based Sageworks, a leading provider of lending, credit risk, and portfolio risk software that enables banks and credit unions to efficiently grow and improve the borrower experience, was founded in 1998. Using its platform, Sageworks analyzed over 11.5 million loans, aggregated the corresponding loan data, and created the largest