8 steps to an accurate business valuation
Valuation is as much an art as it is a science, and it is commonly
considered to be a statement of opinion rather than a mathematically proven fact.
The numbers, models and metrics are not the only factors of a business
valuation. In his video of an introduction to valuation, Professor Aswath Damodaran states, "every valuation has a story, it's less of a science and less about the numbers than we think." The art of valuation comes from the valuation professional's need to apply his or her own judgments, estimations and decisions to reach a conclusion for the value of a business. 
Similar to a talented doctor who has diagnosed hundreds of patients successfully, the valuation expert's judgment and experience are important factors when determining the value of a business. Saving time by simplifying administrative tasks like client document management helps valuation professionals give more attention to advisory services that can be identified and provided during the valuation.
Each step below is illustrated with images from Sageworks Valuation Solution, which was designed to follow the process and guidelines laid out in the AICPA's SSVS No. 1 standards.
8 simple steps to create consistency and efficiency with your valuations
Step 1: Gather Client Financials
Once the client has agreed to a valuation, the first step is to collect financials from the client, such as historical financial statements, tax returns and depreciation schedules. Entering data and financials can be labor intensive, so Sageworks Valuation Solution allows for seamless integration of your clients' financials from other software like Excel and Quickbooks.
Step 2: Track
Documents
Tracking documents is a common pain point in the valuation process because there are so many documents, and business owners may not have them organized and named properly.
Document requests sent to the client, along with documents received should be tracked based on date and, for larger practices, by the person who is uploading the document. Having a central document manager
allows for easy access to and tracking of important documents.
Step 3: Adjust
Financials
With your expertise, the client financials are adjusted to better reflect the economic reality of the company. In the corresponding image, these adjustments can be made and notated so that notes are integrated into the final report, with appropriate report formatting.
Step 4: Financial Analysis
At this step, the valuation processional analyzes ratios and performs common size analysis to judge the companies performance. Sageworks' database of real-time aggregated private company financials – the largest in the United States – provides a
valuable comparison. Additionally, the Valuation Solution automatically computes ratios and common size percentages.
Step 5: Income Approach
This approach allows the valuation professional to convert the projected future income of a company into present value. The valuation professional can use specific methods within this approach such as the discounted future benefits method.
Step 6: Market
Approach
When using the market approach, value is determined by comparing one company to other companies within the same industry, of the same size and/or within the same region. Sageworks Valuation Solution makes it easy to calculate multiples and compare against common financial databases.
Step 7: Asset Approach
This approach uses the value of the company's tangible and intangible assets as well as its liability to determine value. Once this approach is complete, a final value can be calculated.
Step 8: Valuation
Report
Report writing is critical because it represents the time and energy
invested in the valuation process. The advice in this report, along with the value, can be leveraged by the business owner to make larger, strategic decisions, so the content must be clearly articulated. Since report writing can be time-consuming, Sageworks provides a report writer feature that pulls in the firm's analysis and notations made throughout the valuation process and constructs a
customizable report template, designed for your firm.
Additional Resources
Whitepaper: Generating an Accurate Business Valuation: Important Considerations for the Income, Market and Asset Approaches
Sageworks Valuation Solution
Sageworks Valuation Solution is a web-based, business valuation solution that helps firms streamline workflow, scale existing processes and increase realization rates. Explore features and benefits by watching a one-minute walkthrough video.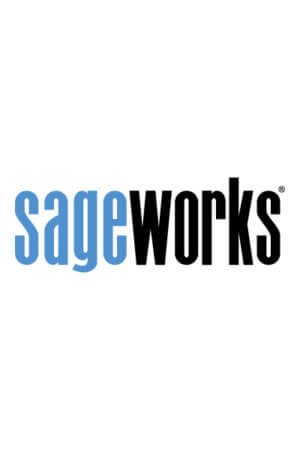 Sageworks
Raleigh, N.C.-based Sageworks, a leading provider of lending, credit risk, and portfolio risk software that enables banks and credit unions to efficiently grow and improve the borrower experience, was founded in 1998. Using its platform, Sageworks analyzed over 11.5 million loans, aggregated the corresponding loan data, and created the largest