A common thread among banking priorities in 2018
Like clockwork, you can expect to see people making their bets for the "biggest trends" we will see in the New Year. Along with predictions for corduroy pants and cryptocurrencies, there are also countless predictions for banking trends in 2018. One common thread among many of the predictions is the role technology will play in automation and customer experience.
According to the Digital Banking Report, the top strategic priorities for 2018 include redesigning and enhancing the digital experience for consumers, enhancing data analytics capabilities and finding ways to reduce operating costs.
"No Data Entry"
To help banks and credit unions working toward this goal, Sageworks introduced a new technology, No Data Entry, in their Banking Platform, and the technology makes it easier for borrowers to submit information for loan applications and renewals. The No Data Entry technology reduces time-consuming paperwork by allowing lenders to build personal financial statements without the traditional data entry by the banker. The automation improves efficiency and enhances the ability to analyze the data more quickly. This technology also makes it possible for lenders to aggregate asset account information from other institutions, thus providing a more holistic picture of the borrower's financial situation without requiring the borrower to track down information from multiple financial institutions.
The technology is a continuation of Sageworks' focus on eliminating data entry for bankers. "Their time is better spent with customers or in higher value functions of the institution," said Scott Ogle, CEO of Sageworks. "This No Data Entry technology is just our next step in that direction, giving bankers better information for decisioning and making it available more quickly."
Simplifying processes
Technological advances, such as No Data Entry, help banks better automate repetitive processes, as well as serve their customers better. It also makes it easier for banks to tap into other technologies, such as AI and cognitive computing, down the road. "We see organizations beginning to greatly simplify processes through intelligent automation, which in turn helps to expose enterprise data that has been traditionally trapped in complex core systems," said Mitch Siegel, financial services strategy leader for KPMG, in a recent interview with American Banker. The more of a process that is automated and digitized, the more accessible the information will be.
Speed, convenience and security will continue to drive customer satisfaction. Technological advances can help financial institutions meet those goals while also helping them streamline their own processes.
For additional resources on automated personal financial statements, read more on No Data Entry or see the Sageworks Banking Platform for more information.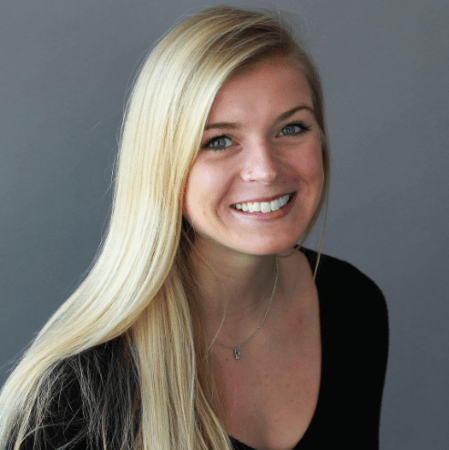 Kylee Wooten
Media Relations Manager
Kylee manages and writes articles, creates digital content, and assists in media relations efforts